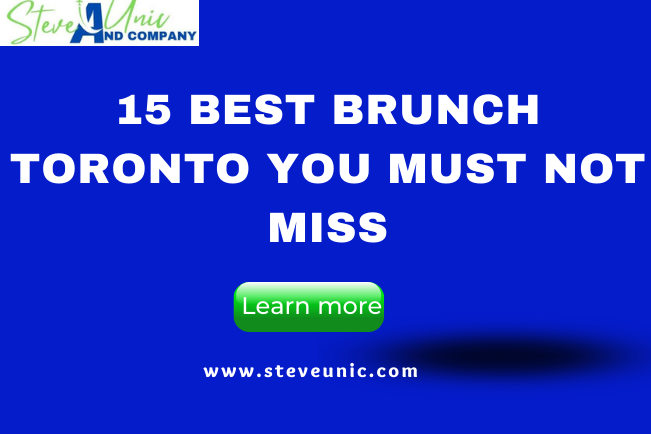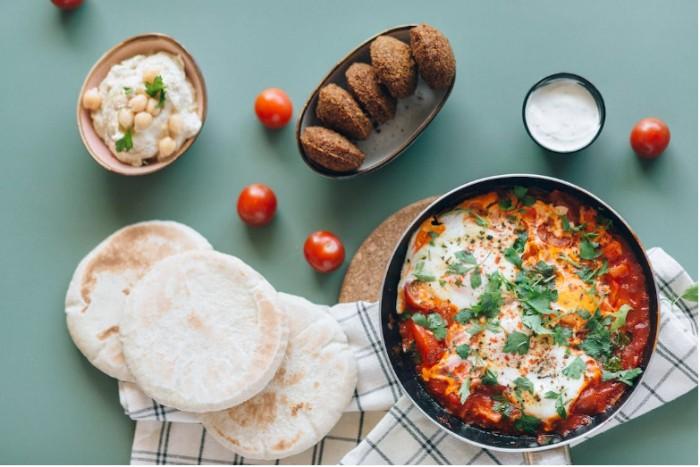 Are you a food enthusiast living in Toronto? Your heart should be knee dip into this blog post because you're about to be thrown away with delight
Yes, we bring to you the best brunch spots in Canada's largest city! You've probably been longing for a spot in Toronto that is ready to take you on that mouthwatering dining experience with brunch
This moment is set to leave you at the edge of your seat, from café-style brunches to casual neighborhood restaurants and upscale eateries – this list has it all.
Sit back and let us take you on an impeccable journey through some of the most popular brunch hotspots in Toronto that are sure to leave your taste buds tingling with delight!
Disclosure: My site is reader-supported. I may get commissions when you click through the affiliate links (that are great products I use and stand by) on my articles.
My Top Picks: Best Brunch In Toronto
Imagine waking up a little later than usual on a Sunday morning. Instead of having a regular breakfast, you decide to have brunch.
It's like a fancy and leisurely meal where you can enjoy a mix of breakfast and lunch foods. And a handful of restaurants can make it more pleasant for you.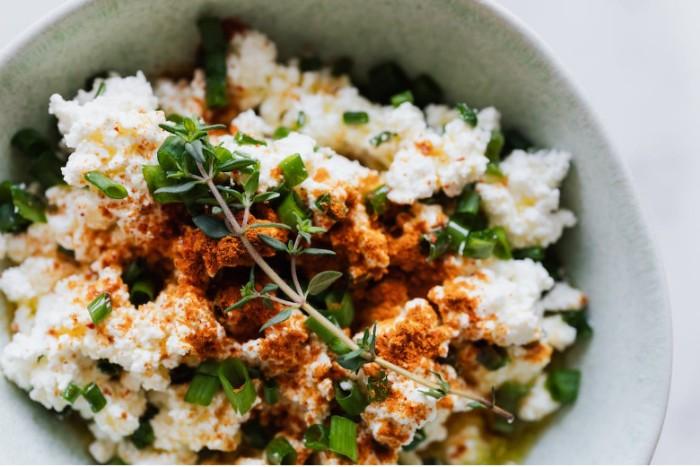 Lady Marmalade is a restaurant that has summoned a reputation amongst its customers for providing exceptional brunch offerings which makes it a worthy addition to my list here
Not to talk of their exceptional menu coupled with their vibrant, cozy, and warming atmosphere, they have it all. They have no reservation but you can order online for what you desire to take
When it comes to being vegetarian-friendly, vegan option welcoming, or even being selective in proteins like gluten then lady marmalade is there for you. They have a well-administrated bar for you as well
Location: 265 Broadview Avenue Toronto, ON M4M 2G8
Operation: 8:30 AM- 3 PM Weekdays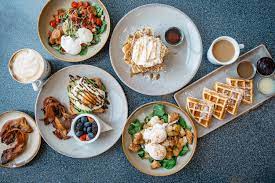 Best Brunch in Toronto
Are you a food enthusiast living in Toronto?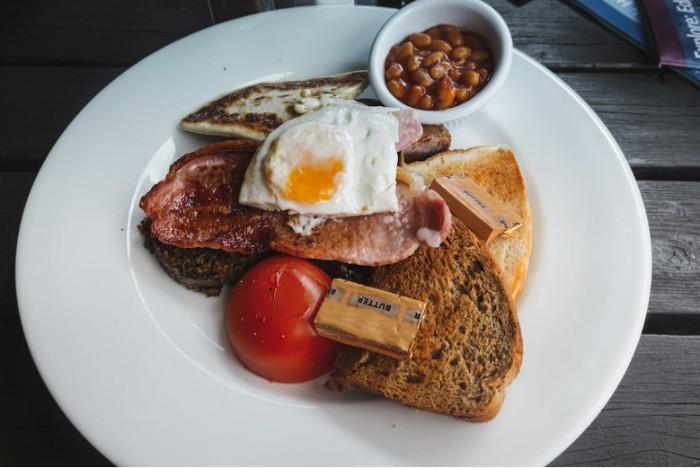 Eggspectation Restaurant knows no bounds when it comes to offering the best brunch to its loving customers.
I mean, It's unstoppable!
Eggspectation Restaurant stands tall with its innovative and diverse menu. Their culinary creativity never stops as they take your favorite mealtime ingredients and transform them into a symphony of flavors that extend beyond breakfast
From the heavenly artisanal brioche French toast to the delicate French crepes, from the indulgent Belgian waffles to the fluffy buttermilk pancakes, Eggspectation spoils you with options.
And let's not forget their pasta, burgers, seafood, steak, and the ever-classic eggs Benedict. With over 25 years of expertise, Eggspectation has mastered the art of customer satisfaction, spreading its wings to nearly thirty locations worldwide
Location: 483 Bay St Bell Trinity Square South Tower, Toronto, Ontario M5G 2C9 Canada
Operation: You can contact them on the phone number on their website for information about their operation hours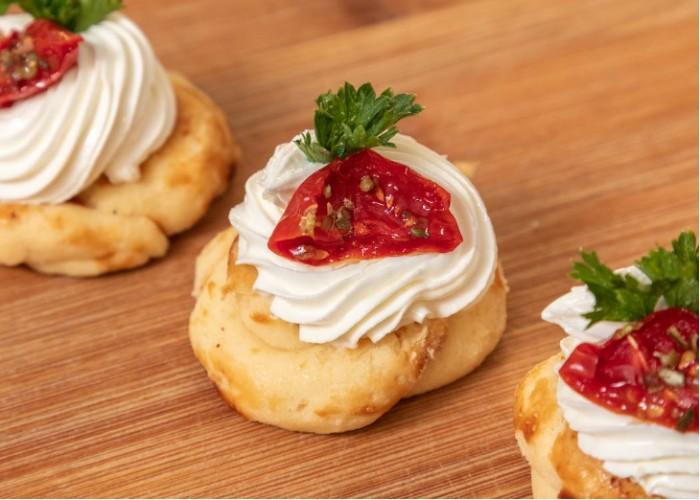 Maha is an Egyptian Restaurant that is located here in Toronto, they are an extraordinary gem when it comes to making available brunch that will resonate with your taste buds.
They have a unique way of blending the Egyptian traditional flavors with other exotic ingredients to create a set of delicious dishes that are savory and memorable, I mean this is what brunch should be about
Their menu consists of items such as falafel sandwiches, shakshuka, and Betengan. The staff radiates a genuine enthusiasm, making you feel like a part of the Maha family.
Location: 226 GREENWOOD AVE. TORONTO, CANADA EST.
Operation:
Monday – Tuesday 8 am to 4:30 pm
Closed Wednesday
Thursday – Friday 8 am to 4:30 pm
Saturday – Sunday 8 am to 4:30 pm
The kitchen closes at 4:30 pm every day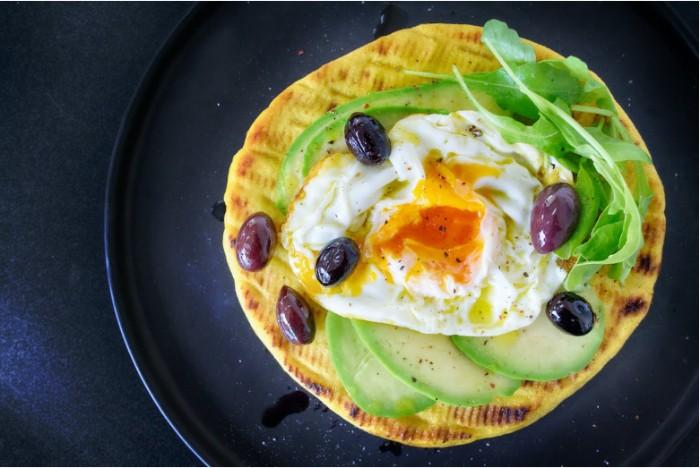 Mildred Temple Kitchen is one of a kind in its warm and inviting atmosphere which has made them a go-to spot for hearty brunches.
They offer some of the most delicious brunch dishes, like the blueberry cornbread French toast with bacon and house-made syrup or sourdough pancakes with berry compote.
Their lunch menu is also worth trying out, featuring dishes such as blueberry buttermilk pancakes, A Mildred fave, black bean refritos, and much more
They also offer vegan and gluten-free options, so everyone can be included in the brunch fun. They offer reservations for weekdays only and also allow you to book private events, they are worth trying out
Location: 85 Hanna Av Liberty Village Toronto M6K 3S3
Operation:
Weekends 9 am – 3 pm
Weekdays 9 am – 3 pm
Closed Tuesdays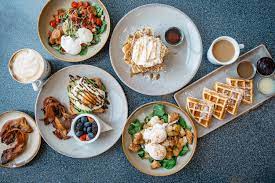 Best Brunch in Toronto
Are you a food enthusiast living in Toronto?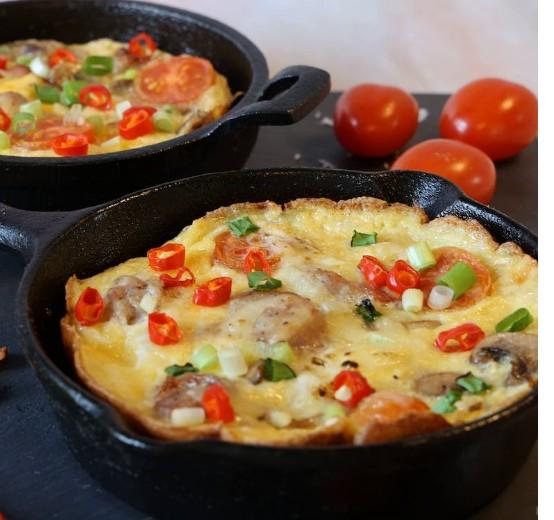 Sunset Grill is a restaurant that's been perfected for over 30 glorious years. Sunset Grill, the unrivaled champion of breakfast in Toronto, continues to reign supreme with its timeless appeal and unwavering commitment to excellence.
A world where good food meets fast service and your taste buds are treated to 5-star inspired creations. Every dish is meticulously crafted using healthy cooking methods, ensuring a guilt-free indulgence.
Their dish includes classic Omelletes, avocado toasts, and Eggs Benny. Whether you are a hungry early riser or a lazy late sleeper, the menu has something special for everyone
Location: They have different locations in Ontario and I will advise you to visit their website here to get the nearest location around you
Operation: Open Every day except on Christmas Day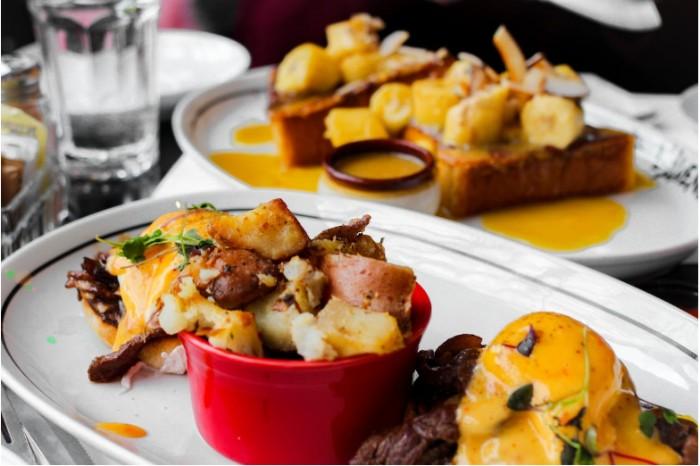 White Lily Dinner is one of the best Brunch Restaurants in Toronto that is committed to providing practical hospitality as well as unending delicacies that will make you never want to leave.
It was established in 2016 to get its customers what they want Their menu features an array of dishes, from classic breakfast favorites like eggs Benedict and omelets to some truly unique creations like their signature "Sconnie" sandwich and house-smoked salmon poutine.
White Lily Diner is also committed to providing a contemporary take on traditional brunch recipes with homemade dishes that are sure to tantalize your taste buds.
Location: 678 Queen St. East Toronto, Ontario
Operation: Wednesday-Sunday: 9 am – 10 pm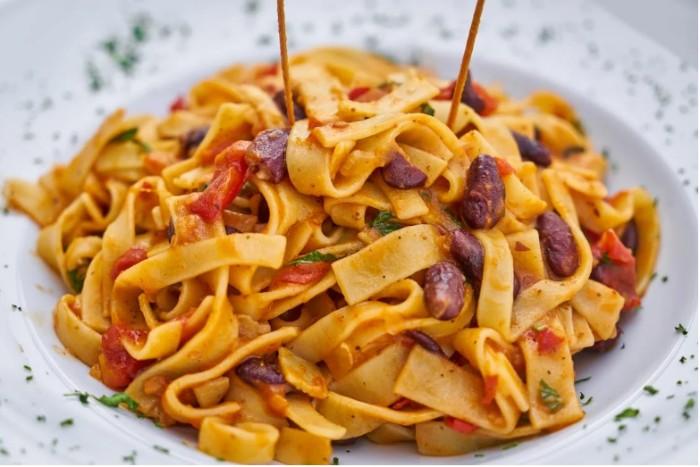 Fran's Restaurant has gained the ultimate experience in the culinary world with over 63 years of operation, they have gained love and respect from their customers
One of the standout features of Fran's is its extensive menu that caters to a wide range of tastes and preferences.
Whether you're in the mood for a hearty brunch, a juicy burger, a comforting plate of pasta, or a mouthwatering slice of pie, Fran's has got you covered. They take pride in using fresh, high-quality ingredients, ensuring that each dish is flavorful and satisfying.
Their committed staff is ready to provide exceptional services to their customers
Location: They have sited their restaurants in two different locations, one being at 200 Victoria St Toronto, and another at 20 College St Toronto
Operation: You can access it 24 hours a day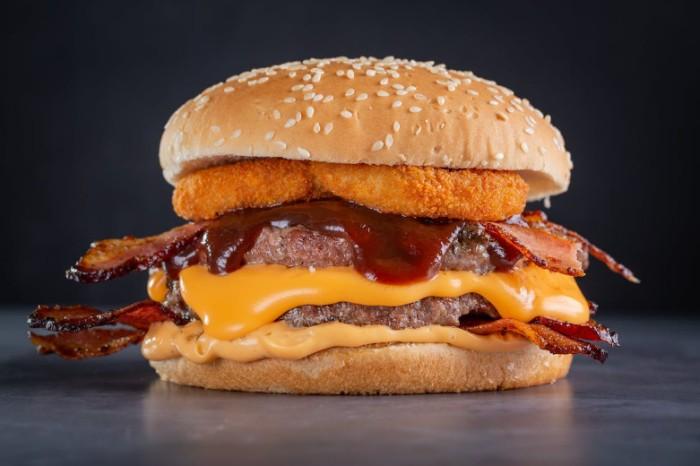 Marked Restaurant is known for its all-inclusive brunch services, You are set to experience a remarkable combination of best-remembered flavors in a single space.
Their menu includes brunch favorites like grilled shishito peppers, French Toast, and Pancakes, as well as healthier options like Oatmeal and Avocado Toast. They also offer burgers, salads, sandwiches, and flatbreads.
They use locally sourced ingredients for all their dishes to ensure freshness and quality.
Location: 132 John Street, Toronto, Ontario M5V 2E3, Canada
Operation:
Closed Mondays
Tuesday-Wednesday: 5 pm-11 pm
Thursday-Saturday: 5 pm-2 am
Sunday: 5 pm-11 pm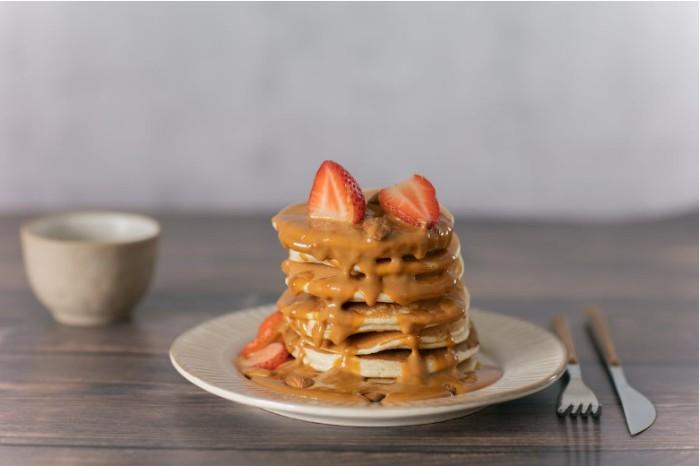 Old School is a restaurant located in the lively neighborhood of Little Italy in Toronto. It offers a unique dining experience that combines elements of nostalgia with modernity.
From the moment you step foot into this hidden gem, you'll feel like you've been transported to a bygone era of wholesome charm. And let me tell you, they don't mess around regarding brunch.
You will be left at the edge of your seat with a feast featuring their show-stopping Blueberry Hill, Toronto's unrivaled pancake stack that will leave you craving more. But Old School isn't just about brunch; they have you covered for dinner, drinks, and desserts. Indulge in their comfort food classics with a fresh twist that sets them apart from the rest.
And oh, did I mention their glorious patio on Palmerston? It's the perfect spot to enjoy their mouthwatering creations. Top it all off with the best coffee in Toronto, expertly crafted by their highly trained baristas. Trust me, this is a dining experience you won't want to miss.
Location: 800 Dundas St W, Toronto ON
Operation:
Mon – Wed: 10:00 am – 5:00 pm
Thu – Fri: 10:00 am – 11:00 pm
Saturday: 9:00 am – 11:00 pm
Sunday: 9:00 am – 5:00 pm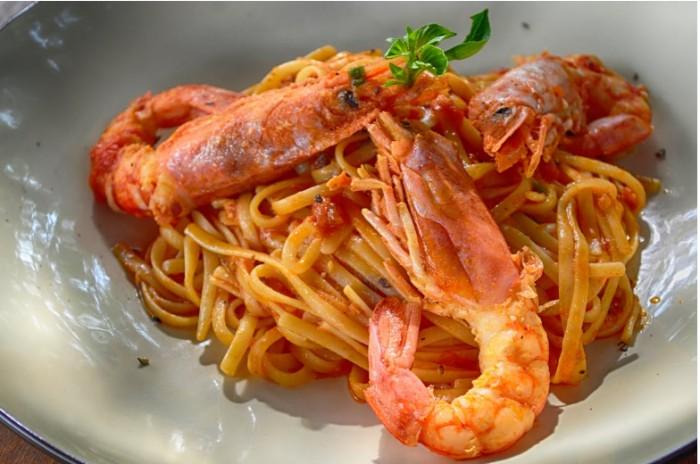 Established in the year 1986, Moxies has employed over 7,000 employees around 55 locations both in Canada and in the UK. They pride themselves on creating a welcoming and inviting atmosphere for their guests
Moxies use high-quality ingredients to ensure satisfaction on all of their dishes and items like Bacon cheddar burger, Mushroom Swiss Burger, Classic Clubhouse sandwich, and much more.
And also their signature items include Cashew chicken lettuce wrap, chipotle mango chicken, key lime pie, and much more
If you're looking for great food in a relaxed atmosphere with good service then Moxies is the place for you. And don't forget to bring your sweet tooth with you; they have an impressive selection of desserts that will leave you wanting more.
Location:
Moxies has three locations in Toronto: 30-3401 Dufferin St, North York
1800 Sheppard Ave. East, North York
300 Borough Drive, Scarborough
Operation:
SUN 8 AM – 10 PM
MON 8 AM – 11 PM
TUES-THURS 7 AM – 11 PM
FRI 7 AM – 12 AM
SAT 8 AM – 12 AM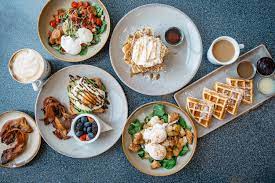 Best Brunch in Toronto
Are you a food enthusiast living in Toronto?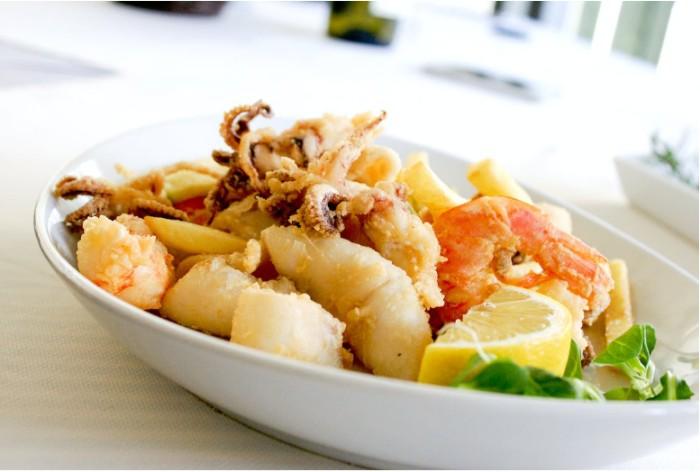 Cluny Bistro exudes an undeniable charm and elegance, transporting guests to the streets of Paris. Step inside and you'll be greeted by a chic and sophisticated ambiance.
The restaurant's interior is tastefully designed, with French-inspired decor and a welcoming atmosphere that sets the stage for an extraordinary dining experience. But it's not just the ambiance that makes Cluny Bistro exceptional; it's the cuisine as well.
The menu features classic French dishes prepared with a modern twist, showcasing the culinary finesse and artistry of the kitchen. From mouthwatering escargots and delectable steak frites to heavenly seafood creations and delicate pastries, every dish at Cluny Bistro is a masterpiece.
Go try it out!
Location: 35 Tank House Lane Toronto, Ontario M5A 3C4
Operation:
Sun: 10:00 AM-10:00 PM
Mon-Thu: 11:30 AM-10:00 PM
Fri: 11:30 AM-11:00 PM
Sat: 10:00 AM 11:00 PM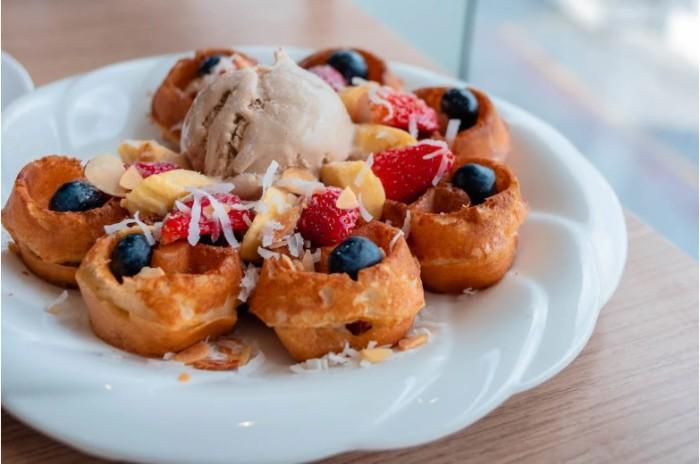 Le Select Bistro is a cozy French-style bistro located in the heart of Toronto's downtown. It has earned its reputation as one of the city's go-to restaurants for classic French dishes with a modern twist, using only the freshest ingredients and skilled culinary techniques.
The menu features an array of delectable appetizers, entrees, desserts, and drinks that are sure to tantalize your taste buds. From their signature duck confit to the simple yet delicious frisee aux lardons, every dish is prepared with love and care.
Whether you're looking for a romantic dining experience or just want to enjoy some classic French dishes in a cozy atmosphere, Le Select Bistro
Location: 432 WELLINGTON STREET WEST, TORONTO M5V 1E3
Operation:
Monday-Friday: 11:30 AM – Late
Saturday-Sunday: 10:30 AM- Late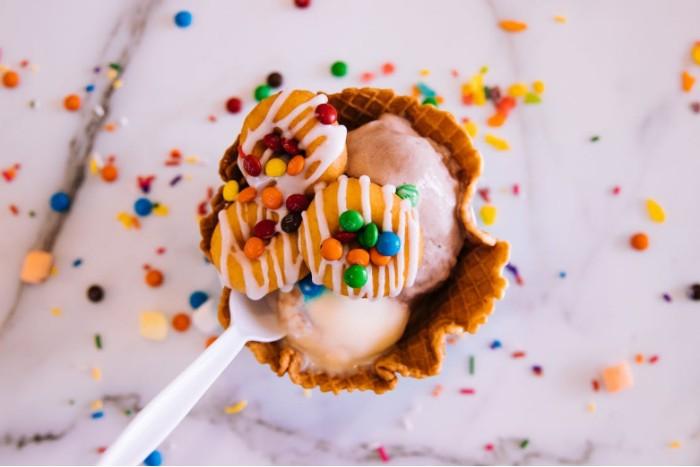 With over 250,000 guests weekly, Cora's restaurant pride itself to be committed to providing epic dishes for their customers
It was established in 1987 and since then they have been wowing its guests with its top-notch ambiance and warm hospitality, later in 2019, it had grown so big to announce that it had started providing breakfast in the sky!
That's quite thrilling right?
The Canadian airline WestJet started offering its breakfasts in its premium cabin. Moving to their impeccable array of dishes, you can have a taste of their waffles with banana, omelet with herbs and vegetables and so much more.
Location: 106 Front Street East, Toronto, ON M5A 1E1
Operation:
Monday-Saturday: 6 am-3 pm
Sunday: 7 am-3 pm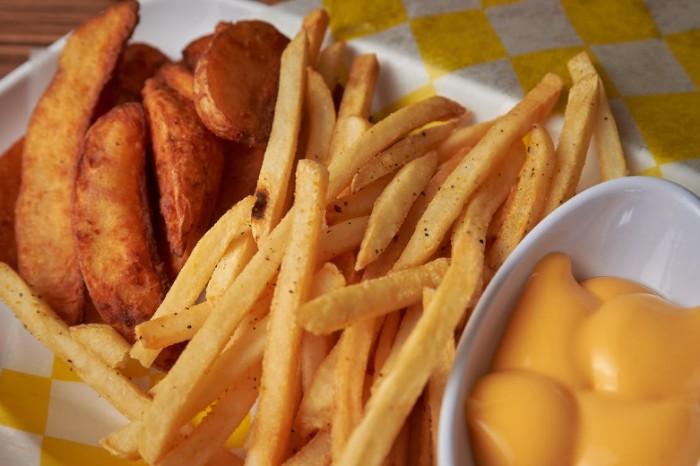 SOCO Kitchen 3 Bar is one of the best brunch restaurants in Toronto with its sleek and modern design that will keep you wanting for more visits, they offer a sophisticated and inviting atmosphere
The brunch menu showcases a fusion of international flavors and dishes, from classic egg dishes to traditional French crepes. The menu also features a selection of incredible sandwiches that are sure to please even the pickiest of eaters.
For dessert lovers, SOCO Kitchen 3 Bar offers an impressive array of delectable treats such as tarts, cheesecakes, pies, and more. All in all, this is a brunch spot that you won't want to miss!
Location: 75 Lower Simcoe St, Toronto, ON M5J 3A6
Operation: 7 am-11:30 pm Daily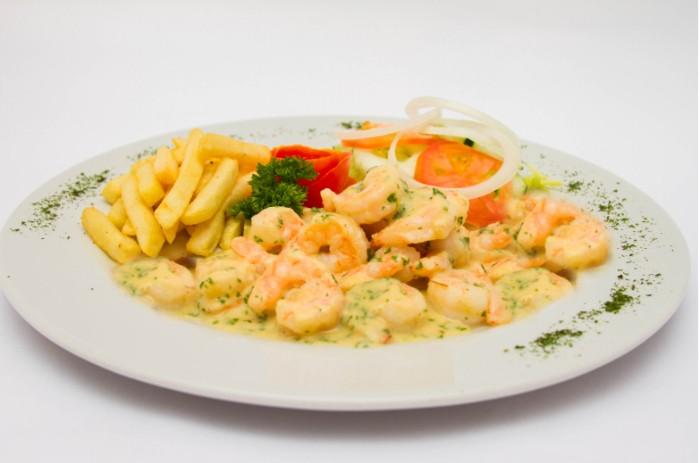 Reign Toronto is another restaurant that strives to make its customers happy with their unique menu. They offer different kinds of dishes from all around the world, including Italian cuisine and sushi rolls.
The ambiance is beautiful and modern, perfect for a night out or a special date. The restaurant has an extensive selection of international wines to accompany your meal and they also provide vegan options for those that prefer plant-based food.
Their meal includes gluten-free bread or you pick your choice, seafood like poached shrimp with cocktail sauce, dried meat and cheese, and many more
Whether you're looking to have a romantic dinner or just want to catch up with some friends, Reign Toronto is the place for you.
Location: 100 FRONT ST W, TORONTO, ON M5J 1E3
Operation:
For their Sunday brunch: 11:30 AM to 2:00 PM
Breakfast: 6:30 am-11:00 pm Every day
Lunch: 12:00 PM to 2:00 PM, Monday to Friday
Dinner: 5:00 PM to 10:00 PM, daily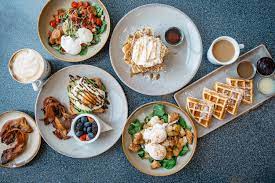 Best Brunch in Toronto
Are you a food enthusiast living in Toronto?
Frequently Asked Question
1. What makes these brunch spots the best in Toronto?
Each of these brunch spots offers a unique atmosphere and menu that set them apart from the rest. Whether you're looking for an intimate, romantic setting or something more lively, you'll be sure to find something that suits your needs in Toronto.
Additionally, each spot offers top-notch cuisine crafted with the freshest ingredients to provide guests with a truly unforgettable dining experience
2. Are these brunch restaurants suitable for dietary restrictions, such as vegetarian or gluten-free options?
Yes! Many of these spots offer delicious vegetarian and gluten-free options to accommodate various dietary restrictions. Be sure to check each restaurant's menu or ask your server for details on what they can provide.
Some restaurants even offer vegan and other specialty dishes that are sure to please everyone in your group. ​​​​
3. How can I make a reservation at one of these top brunch spots?
Most of these restaurants offer reservations, either online or by telephone. Be sure to check the restaurant's website for step-by-step instructions on how to make a reservation at any of these top brunch spots. Alternatively, you can always call the restaurant directly and speak with someone over the phone. ​​​​
4. What is the average price range for brunch at these recommended restaurants in Toronto?
The prices of brunch at each restaurant can vary depending on the items you order. However, most restaurants offer a wide range of options that are reasonably priced and will suit almost any budget. Be sure to check out their menu online or speak with your server for further information. ​​​​​
Conclusion
Brunch is one of the best ways to enjoy a lazy weekend morning or afternoon in Toronto. With so many amazing restaurants to choose from, you'll never run out of options for a delicious and satisfying meal.
Whether you're looking for something casual or want an upscale experience, these top brunch spots offer something special that will make your next meal truly memorable