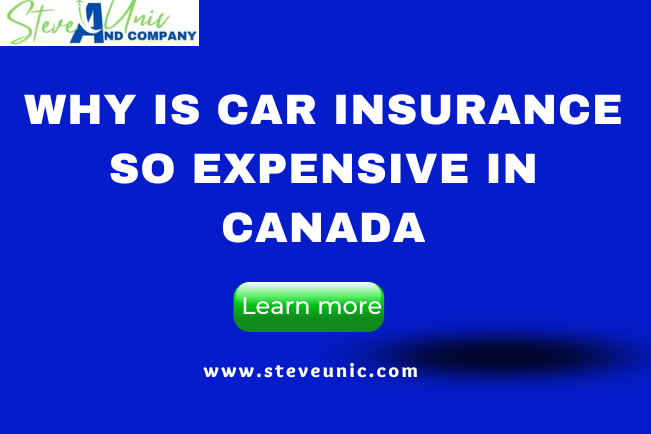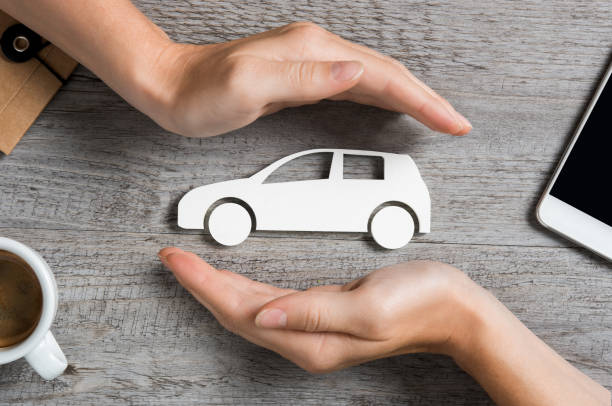 Are you wondering why Canada has higher car insurance premiums than the US? Are you wondering why car insurance is so expensive in Canada? Many factors are behind this, and note that the cost varies among provinces. So some provinces can be most costly than others.
For instance, the Toronto-based RATESDOTCA, in their recent report, stated that car insurance rates increased by an average of 12% in the last 18 months and almost 40% in one city. This means the current average cost of car insurance is $1,744, more than what was charged in December 2021, which was $1,555 on average.
Here we will dig into "Why is car expensive so expensive in Canada," and we will look at ways how you can save off you can insurance and lower your rate.
Why Is Car Insurance So Expensive In Canada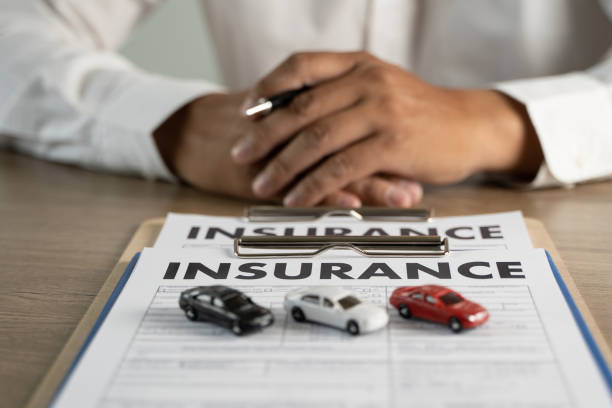 According to recent industry data, the average cost of car insurance premiums paid by Canadian drivers is around $1,300 to $1,800. This can be higher depending on the province or city you live in.
The car insurance premium is usually higher in large cities due to increased traffic congestion, accidents, theft, and vandalism. For instance, Ontario has one of the most expensive car insurance, and Brampton is the highest in the region with an average of $2,707 car insurance premiums annually. The reason is that drivers in Brampton file claim more frequently and in higher amounts. Brampton has many accidents and injury claims, hence the high premium.
Additionally, Canada experiences harsh weather conditions in certain regions, which can lead to increased accidents and insurance claims during those times. Also, one of the reasons car insurance is high in Canada is because of the use of sophisticated cars. The cost of vehicle repairs and replacement parts can impact insurance rates. As vehicles become more advanced and include expensive technologies, repairs, and replacements can be costlier for insurance companies.
How Can I Save on Car Insurance Premiums in Canada?
Saving on car insurance in Canada involves a combination of strategies to reduce your insurance premiums while maintaining adequate coverage. Here are some effective ways to save your car insurance premiums:
Shop Around:
Obtain quotes from multiple insurance companies, as the rates can vary significantly, so comparing different options can help you find the best deal.
Maintain a Clean Driving Record:
A history free of accidents and traffic violations can lead to lower insurance rates. Safe driving habits can save you money in the long run.
Increase Deductible:
Choosing a higher deductible (i.e., the amount you pay out of pocket in case of a claim) helps lower your premium. Just ensure you can afford the deductible if you need to make a claim.
Bundle Policies:
If you have other insurance plans (such as home or tenant's insurance), consider bundling them with your car insurance. Insurers often offer discounts for multiple policies.
Drive Less:
Some insurance companies offer drivers with lower annual mileage discounts. Consider carpooling, using public transportation, or combining trips to reduce mileage.
Take Advantage of Discounts:
Inquire about available discounts, such as those for good students, retirees, certain professions, or safety features in your vehicle. Also, ask if the insurer provides loyalty discounts for long-term customers.
Install Safety Features:
Installing your vehicle with safety features like anti-theft devices, anti-lock brakes, and airbags lowers insurance premiums.
Improve Credit Score:
In some provinces, a good credit score helps you to get lower insurance rates. Paying bills as well due helps to can positively impact your credit score.
Choose a Lower-Risk Vehicle:
The type of vehicle you drive can impact your insurance rates. High-performance cars or vehicles with high theft rates tend to have higher premiums. Opt for a vehicle with good safety features and a lower insurance risk profile.
Can You Get Cheap Car Insurance In Canada By Paying Premiums Annually?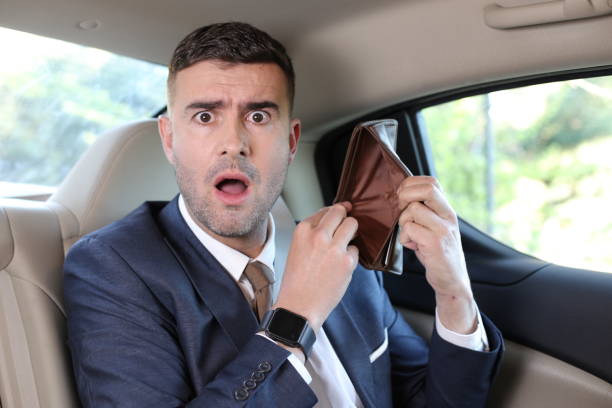 You can pay your car insurance premium either monthly or annually. In many cases, paying your car insurance premiums annually can lead to some cost savings, but the extent of the discount or cost difference may vary among insurance providers.
Most times, Insurance companies often charge administrative fees for processing monthly or quarterly payments. By paying annually, you avoid these additional fees. Also, If you pay your insurance premiums in installments (monthly or quarterly), some insurance companies might add financing charges or interest to the total premium. Paying annually can help you avoid these additional costs.
Some insurance providers offer discounts for policyholders who renew their coverage annually rather than monthly or quarterly. This is because, from the insurance company's perspective, receiving a lump sum payment upfront reduces the risk of missed payments or potential policy cancellations due to non-payment.
When Is The Best Time To Buy Cheap Car Insurance In Canada?
The best time to buy cheap car insurance in Canada can be during promotional periods or seasonal changes. Some insurers may offer promotional discounts or special offers at specific times of the year to attract new customers. Keep an eye out for such promotions that could lead to more affordable coverage.
In some regions, insurance rates might fluctuate based on seasonal factors, such as weather-related risks or increased traffic during certain times of the year. For instance, insurance premiums can be higher during extreme winter periods and lower during the summer. However, it is advised to work with a broker to help you determine the best time to get cheap car insurance in your province.
What Determines Your Car Insurance Rate in Canada?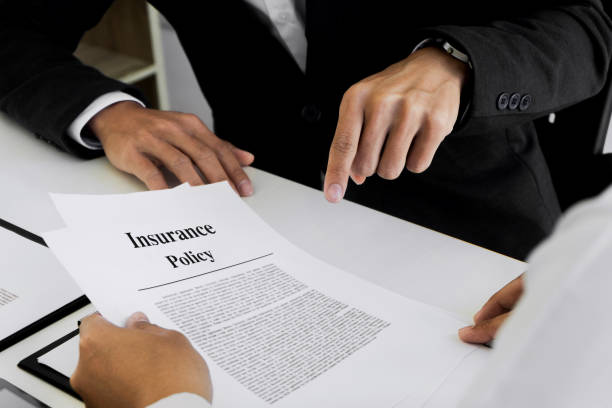 In Canada, several factors determine your car insurance rate. Auto insurance providers use these factors to assess your level of risk as a driver, and they use this information to calculate your premium. Here are some key factors that influence your car insurance rate in Canada:
Driving Record:
Your driving history greatly influences the premium you will pay. If you have a clean driving record with no traffic violations or at-fault accidents, you might be eligible for a lower insurance rate.
Age and Experience:
Young and inexperienced drivers typically pay higher insurance rates due to the higher perceived risk associated with their age group.
Location:
Your location can influence your insurance rate. Urban areas tend to charge higher premiums than rural areas because of increased traffic congestion, and higher instances of accidents, theft, and vandalism.
Type of Vehicle:
Your vehicle's make, model, and year affect your insurance premium. High-performance cars, luxury vehicles, and vehicles with expensive parts tend to have higher insurance costs.
Vehicle Usage:
The purpose of using your vehicle can impact your premium. For instance, using your car for daily commuting to work might lead to higher premiums than using it for personal use.
Coverage Levels:
The type and scope of coverage you choose will influence your insurance rate. More extensive coverage options, such as comprehensive and collision coverage, will increase premiums.
Deductible Amount:
A higher deductible typically means a lower premium, but it also means you'll have to pay more in case of a claim.
Insurance History:
If you have a history of previous insurance coverage and have maintained continuous coverage without any lapses, it can positively impact your premium.
Credit Score:
In some provinces, your credit score may be a factor in determining your insurance rate. A higher credit score might lead to more favorable rates.
Anti-Theft Devices:
Providing extra protection to your vehicle by installing anti-theft can lead to discounts on your insurance premium.
Is Car Insurance Mandatory in Canada?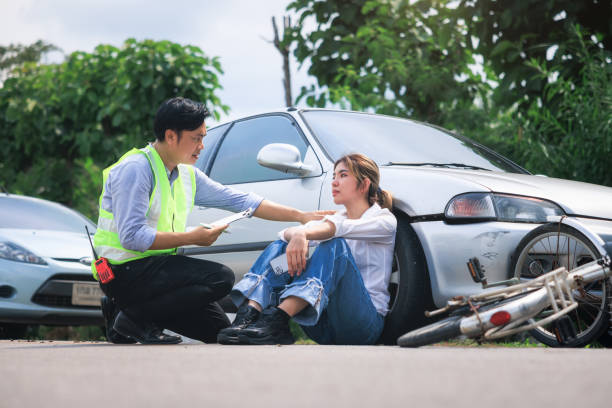 Yes, car insurance is mandatory in Canada. You must have a minimum auto insurance coverage as stipulated by your particular province of residence to operate a motor vehicle legally. The specific requirements for car insurance vary by province, as each has its own regulations and insurance system.
Types of Car Insurance Coverage Legally Required In Canada
In Canada, the types of coverage that are legally required for car insurance can vary by province or territory. Each province has its own regulations and insurance requirements. However, some common types of coverage are typically mandatory in most provinces:
Third-Party Liability Coverage:
This is Canada's most essential and universally required type of coverage. It protects you when you cause injury or property damage to another person in an accident. The minimum coverage amount differs among provinces.
Accident Benefits Coverage:
Also known as Personal Injury Protection (PIP) or no-fault coverage, this provides benefits for medical expenses, rehabilitation, and income replacement for you and your passengers, regardless of who is responsible for the accident. The specific benefits and coverage limits may differ from province to province.
Uninsured Automobile Coverage:
This coverage protects you when you get involved in an accident with an uninsured or underinsured driver. It ensures that you can still get coverage for damages caused by another driver who does not have insurance.
In addition to these mandatory coverages, some provinces may have additional requirements or features in their car insurance systems. For example:
Quebec has a unique public insurance system (Société de l'assurance automobile du Québec – SAAQ) where basic personal injury coverage is provided through the government, and drivers can purchase additional coverage from private insurers for property damage liability. British Columbia runs a government-run auto insurance system (Insurance Corporation of British Columbia – ICBC), giving a mandatory basic coverage for personal injury and property damage. Optional coverages can also be purchased from private insurers.
Manitoba and Saskatchewan also have government-run auto insurance systems with mandatory coverage provided by public insurers (Manitoba Public Insurance – MPI and Saskatchewan Government Insurance – SGI).
Furthermore, you can opt for optional coverages such as collision, comprehensive, and increased liability limits to provide further protection and peace of mind.
What Additional Car Insurance Policies Can Canadian Drivers Access?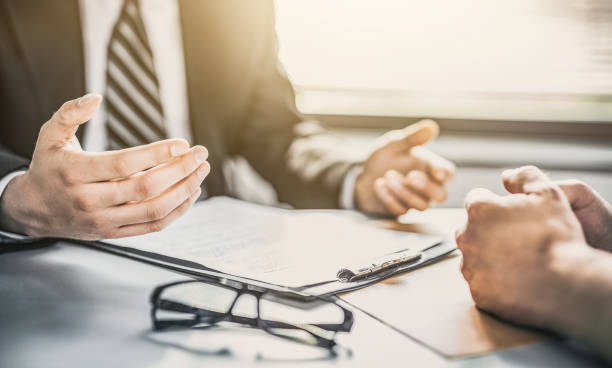 In addition to the standard car insurance plans types mentioned earlier, Canadian drivers can access various additional policies or endorsements to enhance their insurance protection. These additional policies provide more comprehensive coverage and may be particularly useful for drivers with specific needs or circumstances. They are as follows:
Rental Car Coverage:
This endorsement covers rental cars if your primary vehicle is temporarily out of commission due to an accident or repair.
Loss of Use Coverage:
If your car is damaged and requires repairs, this coverage compensates you for the cost of alternate transportation (e.g., rental car, public transportation) during the repair period.
Waiver of Depreciation:
This endorsement allows you to receive the full value of your vehicle, including depreciation, in the event of a total loss within a specific timeframe (often the first two years of ownership).
Replacement Cost Coverage:
This pays for the replacement cost of your vehicle, without accounting for depreciation, in the event of a total loss.
Limited Waiver of Depreciation:
Similar to the waiver of depreciation, this endorsement provides coverage for a limited period (e.g., one year) to cover the cost of a new car without depreciation.
Medical Payments Coverage:
Provides additional medical expense coverage for you and your passengers in the event of an accident, regardless of who is at fault.
Emergency Roadside Assistance:
This coverage offers towing, battery boosts, tire changes, and lockout assistance in case of a roadside breakdown.
Family Protection Endorsement:
This endorsement provides additional coverage if you're involved in an accident with an uninsured or underinsured driver and compensates for damages that exceed the other driver's liability coverage.
People Also Ask:
Is Car Insurance More Expensive In Canada Or USA?
In some areas of Canada, car insurance can be relatively higher due to factors like extreme weather conditions, higher claim costs, and regional insurance regulations. On the other hand, some areas in the United States may have higher insurance rates due to higher population density, traffic congestion, and more frequent incidents of uninsured or underinsured drivers.
Canada and the United States have competitive insurance markets, and rates can vary significantly within each country based on individual circumstances and your chosen insurance company. The best approach to finding affordable car insurance is to shop around and compare several insurance quotes. Additionally, bundling policies, maintaining a clean driving record, and taking advantage of available discounts can help lower insurance costs in both countries.
Why Is Car Insurance So Expensive In Toronto?
Toronto is the largest city in Canada and has a dense population. The high number of vehicles on the roads increases the risk of accidents and claims, so insurance companies charge higher premiums.
Also, certain areas of Toronto may have a higher incidence of car theft, accidents, and vandalism, which can drive up the cost of insurance in those regions. Toronto is a major urban center, and the cost of vehicle repairs and replacement parts can be higher in densely populated areas. Insurance companies consider repair costs when calculating premiums.
Additionally, Toronto experiences harsh weather conditions, including heavy snowfall during winter. Severe weather can contribute to accidents and claims, leading to higher insurance costs.
Furthermore, high-population areas like Toronto can be more susceptible to insurance fraud schemes, which may lead to increased claim costs and higher insurance rates for everyone.
How Much Does The Average Canadian Spend On Car Insurance?
Canadian spend an average of $1,500 to $2,000 on car insurance. However, Canadians' average annual car insurance premium varies widely depending on the province or territory. For example, provinces with government-run insurance systems (e.g., British Columbia, Saskatchewan, and Manitoba) tend to have different pricing structures than provinces with private insurance markets.
Conclusion
The extreme weather condition of Canada and the use of sophisticated cars with higher maintenance costs contribute largely to why car insurance is so experienced in Canada. Also, cities with dense populations, like Toronto, have higher premiums. You can save from your car insurance by maintaining a good credit score and driving history, comparing several insurance quotas, and going for the best. Also, buying the promotional period can help you save some money.