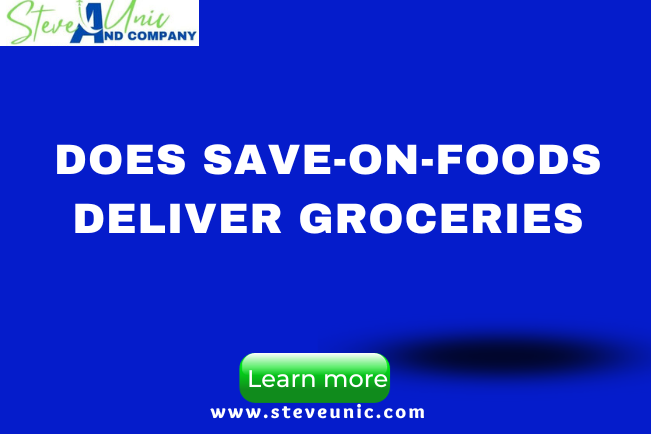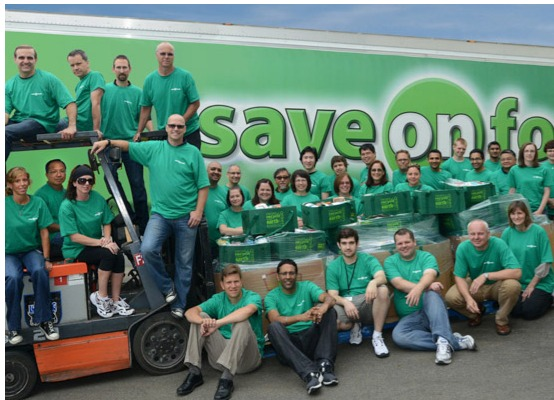 The COVID pandemic made grocery delivery services popular in Canada, and even after the pandemic, the numbers continued to grow. One of the most notable grocery delivery services is Save-On-Foods. This supermarket chain in western Canada deals in a wide range of groceries.
Does Save on-Foods deliver groceries? You should note that not all supermarket chains deliver groceries. Here in this article, we will look at Save-on-Foods and whether it delivers groceries. If it does, what are the fees and the modalities to go about it?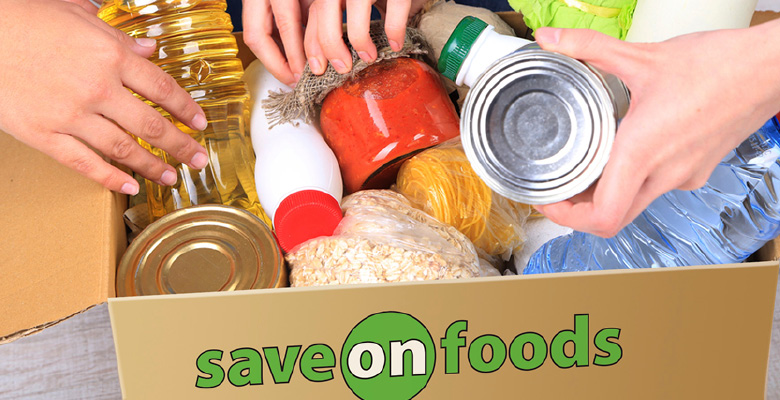 Save-On-Foods is a prominent supermarket chain in Western Canada, primarily operating in the provinces of British Columbia, Alberta, Saskatchewan, Manitoba, and Yukon. It offers a wide range of grocery products, including fresh produce, meat, dairy, bakery items, and general household goods. Save-On-Foods stores are often full-service supermarkets with deli counters, bakeries, and pharmacies.
Save-On-Foods offers online grocery shopping with both delivery and pickup options. You can browse for products and groceries, add the items to your cart, and choose a convenient delivery time slot or pickup location.
In addition, Save-On-Foods operates the "More Rewards" loyalty program, where you earn points on your purchases, which can then be redeemed for discounts or rewards.
Does Save-On-Foods Deliver Groceries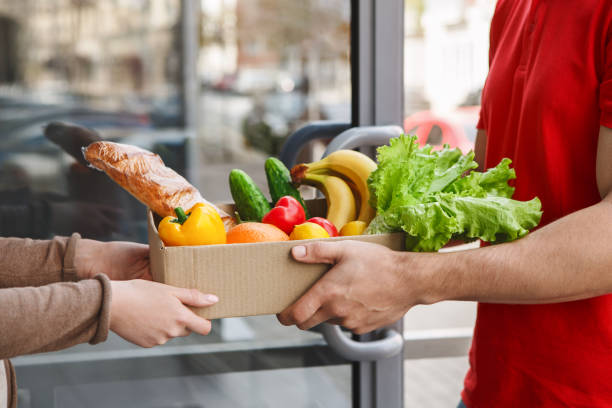 products
Yes, Save-on-Foods delivers groceries, known as the best grocery delivery service in Western Canada. You can get grocery and fresh produce delivered directly to your doorstep via Save-On-Foods. The pickup fee is $1.95 to $2.95, and the pickup timeline is 1 to 12 days. The delivery fee is $4.95 to $9.95 with a 1 to 12-day timeline.
To place some orders on delivery, you can go to the Save-On-Foods online shopping select the products you want place one in the cart, and choose the delivery method you want.
In addition to Save-On-Foods, there are other notable grocery delivery services in Canada. Let's look at some of the best grocery delivery services in Canada.
Pros and Cons of Save-On-Foods
Pros
Wide Selection of Products: Save-On-Foods typically offers a diverse range of grocery products, including fresh produce, meat, dairy, pantry staples, and more. This variety allows you to shop for all your household needs in one place.
Convenience: Grocery delivery from Save-On-Foods provides the convenience of shopping from home or on the go. You can browse their online platform, add items to your cart, and deliver them to your doorstep.
Delivery Options: Save-On-Foods may offer flexible delivery options, including choosing the best delivery windows for your schedule.
More Rewards Program: If Save-On-Foods continues to operate its "More Rewards" loyalty program, you might be able to earn points on your purchases, which can lead to discounts, special offers, or rewards.
Cons
Delivery Availability: Save-On-Foods delivery service may not be available in all regions or areas. It is extensively available only in western Canada.
Delivery Fees: Some grocery delivery services, including Save-On-Foods, may charge delivery fees. These fees could add to the overall cost of your groceries.
Delivery Windows: While some delivery services offer flexible delivery windows, you might need to plan your schedule around the available time slots provided by Save-On-Foods.
Best Grocery Delivery Services in Canada
Here are some of the best grocery delivery services in Canada.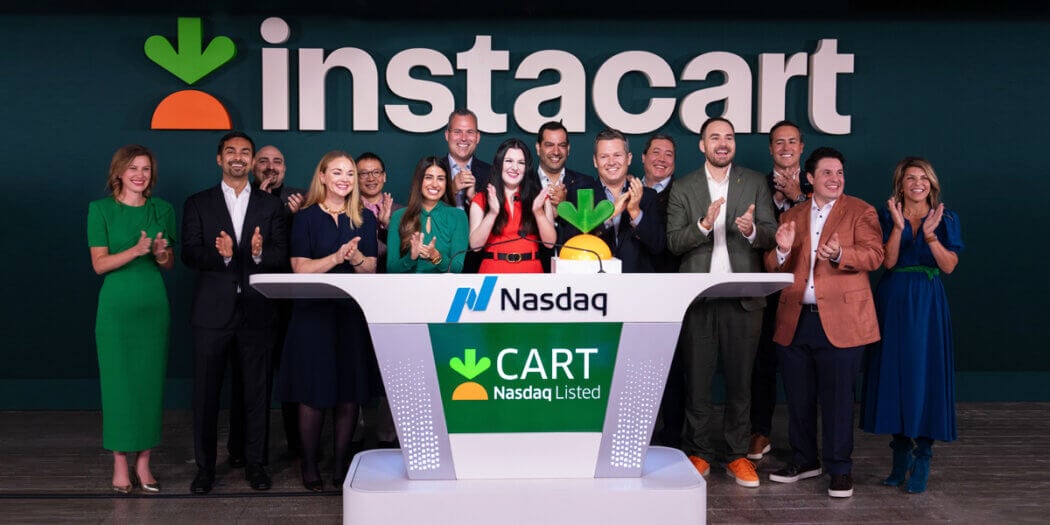 Instacart is one of the most popular grocery delivery services in Canada that partners with various grocery stores to provide delivery and pickup services across Canada. It is present in all provinces except Quebec and its territories.
The delivery fee starts at $3.99, and the timeline is usually within an hour a day or a week. Its low delivery fee makes it one of the most commonly used delivery services.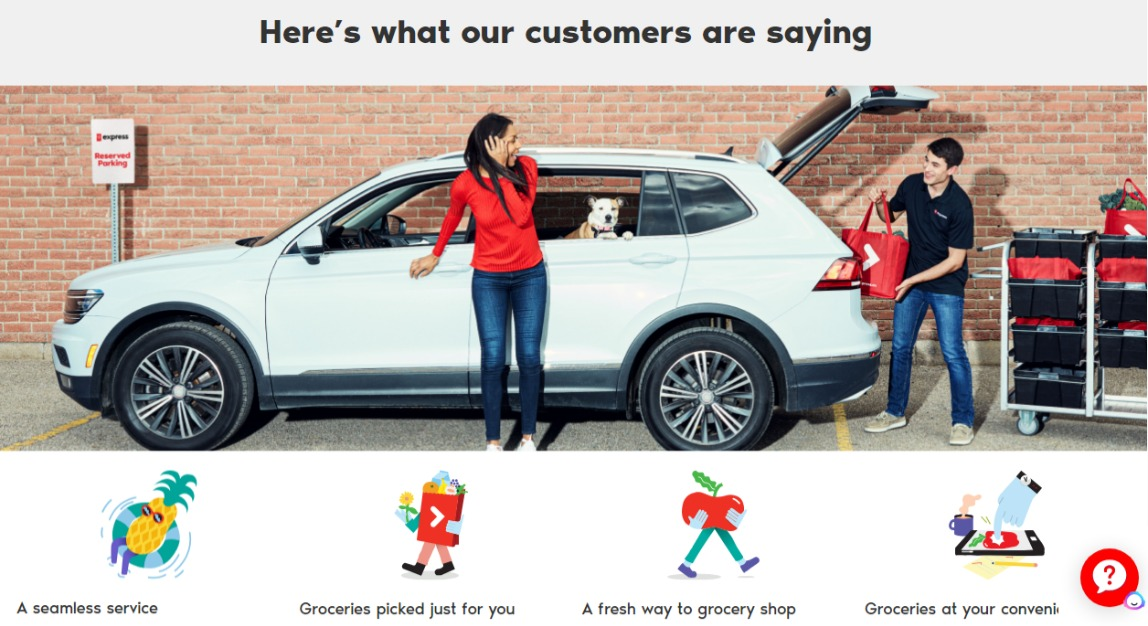 Various Loblaws-owned stores offer this service, allowing you to easily order groceries online and pick them up or have them delivered. PC Express provides the easiest way to get your Loblaws groceries and products delivered directly to your
You can go to any Loblaws store and place a request for your goods to be ordered via PC Express. The pickup fee is $1.00 to $5.00, but it is free for PC Insiders with a timeline of within 24 hours to 14 days. The delivery fee is $5.99 to $13.99, with a timeline of 24 hours to 14 days.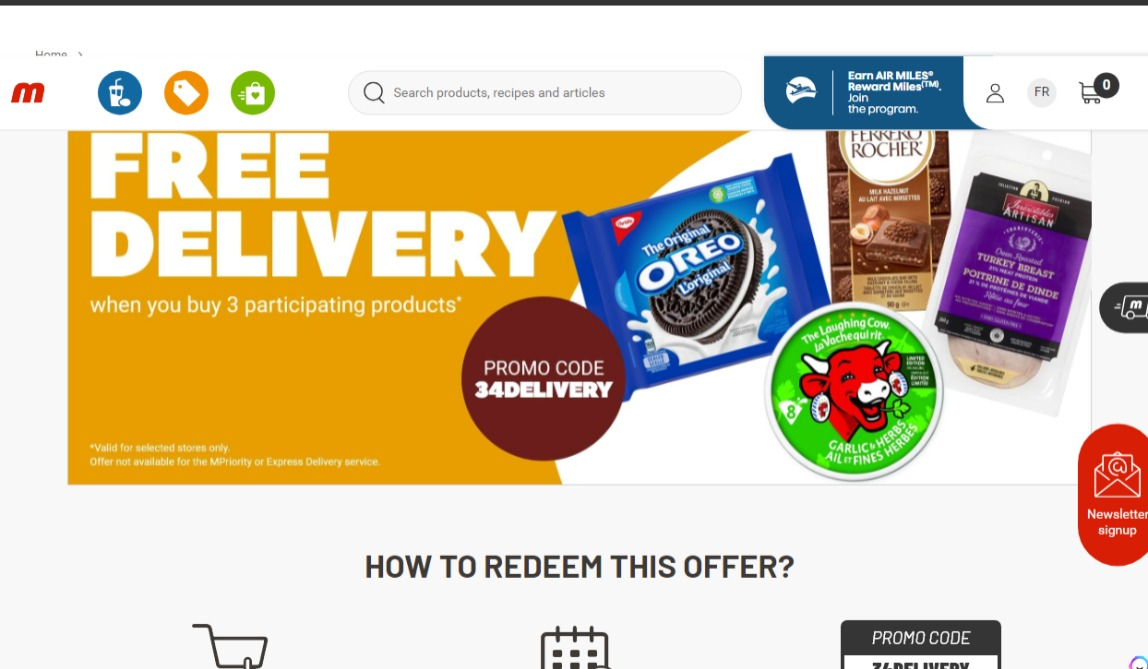 Metro provides online grocery shopping and delivery services in some regions of Ontario and Quebec. It is one of Canada's best grocery shopping services that started in Quebec and expanded into Ontario.
Metro offers free pickup, and the timeline is from 24 hours to 13 days. The delivery fee is $3.99 to $11.99, and the timeline is 13 days.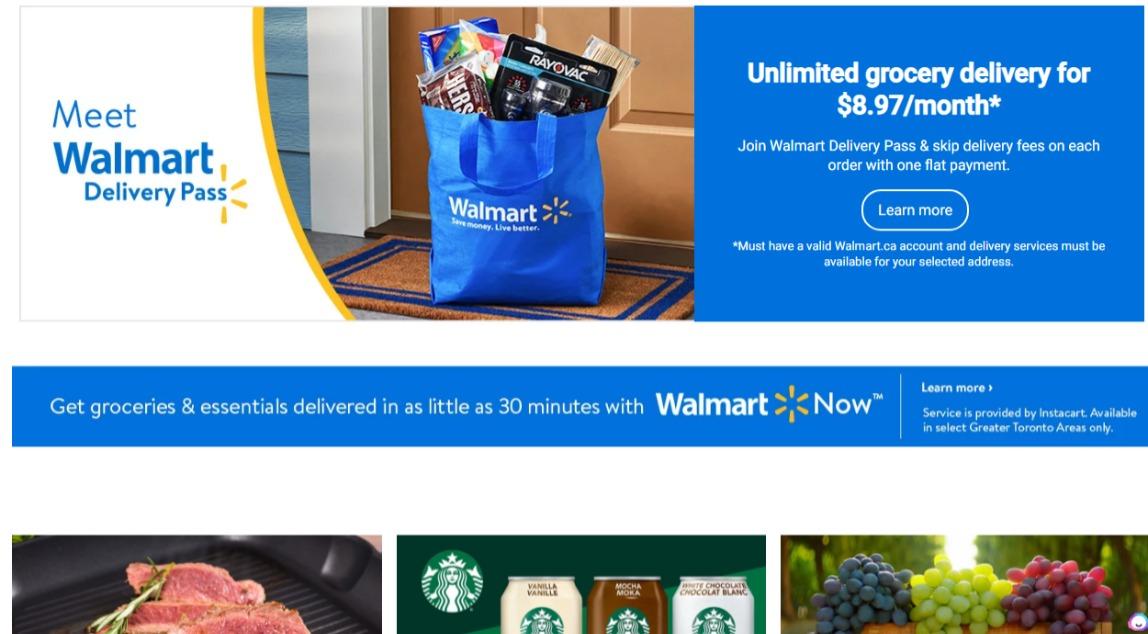 Walmart has many stores across Canada, and there is a high chance that a Walmart pickup and delivery service will be available in your area. Unfortunately, there isn't a list to get pickup services in the different regions.
However, Walmart Canada offers free pickup, which can be the same day or the next 21 days. The delivery fee is $9.97 to $12.97, and you can get your products within 2 hours or at most 7 days. To place a delivery, order your groceries online at Walmart.ca.
Amazon / Whole Foods Canada
Amazon Canada is one of the best online delivery services for dry goods, staples, non-perishables, snacks, baking supplies, herbs, and spices. It does not have a uniform pickup fee, it varies, and the timeline is one to 4 days depending on the location. The delivery fee is often free if you have Amazon Prime, and the timeline is 1 to 7 days.
Grocery Gateway
Grocery Gateway is an online grocery delivery service owned by Longos, and its availability is limited as it only delivers to residences and businesses in Toronto and Greater Toronto Area that includes Barrie, Guelph, Oshawa, Stouffville, Mississauga, Kitchener/Waterloo, Oakville, Burlington, Milton, Hamilton, and Barrie.
Its delivery fee is $7.99 + EcoFee. For same-day delivery, the fee is $14.95 + EcoFee.
Fresh City Farms
This service focuses on delivering organic and locally sourced produce and groceries in parts of Toronto and the Greater Toronto Area. It is the best for getting locally sourced produce and groceries to your doorstep.
Why Do People Use Grocery Delivery Services?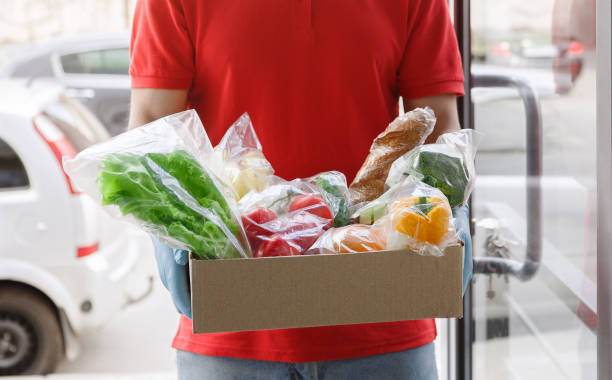 People use grocery delivery services for various reasons, as these services offer convenience and flexibility that can fit into different lifestyles and needs. Some of the common reasons why people choose to use grocery delivery services include:
Convenience: Grocery delivery eliminates the need to visit a store, saving time and effort physically. You can now shop from the comfort of your homes or workplaces and have groceries delivered to your doorstep.
Time-Saving: Grocery delivery can be a time-saving option for individuals with busy schedules or those who find it challenging to make frequent trips to the store.
Accessibility: Grocery delivery is especially beneficial for individuals with limited mobility, disabilities, or health concerns that make in-person shopping difficult.
Large Orders and Bulk Shopping: Ordering groceries online is convenient for purchasing large quantities, bulk items, or heavy products that may be difficult to transport from a physical store.
Avoiding Crowds and Lines: Some people prefer to avoid crowded stores and long checkout lines, especially during peak shopping times.
Specialty Items: Grocery delivery services often offer a wide range of products, including specialty or niche items that might not be available at local stores.
Meal Planning and Ingredients: Online grocery shopping allows people to plan meals more efficiently, ensuring they have all the necessary ingredients without multiple store trips.
Location: In areas where access to grocery stores is limited or requires significant travel, delivery services provide a convenient solution.
New Parents and Caregivers: People with newborns, young children, or caring for others may find it easier to have groceries delivered rather than navigating stores with their dependents.
Best Grocery Delivery Service in Western Canada
The best grocery delivery service in Western Canada is Save-On-Foods. This well-established supermarket chain provides a wide range of products and has a solid regional presence. For organic and natural groceries, Spud.ca is the best in Western Canada as it delivers in various cities in Western Canada, including Vancouver and Calgary.
You can also use Instacart, Walmart Grocery Delivery, and PC Express.
Best Grocery Delivery Service in Eastern Canada
Sobeys offers one of the best grocery delivery services in eastern Canada. Sobeys is a major supermarket chain with locations across Eastern Canada and offers grocery delivery and pickup services in select areas.
Also, if you reside in eastern Canada, you can use Walmart Grocery Delivery, Metro, Goodfood, Instacart, and Fresh City Farms.
How to Choose the Best Grocery Delivery Service
Choosing the best grocery delivery service depends on your specific needs, preferences, and priorities. Here are some factors to consider when evaluating and selecting a grocery delivery service:
Service Availability: Ensure that the delivery service operates in your area. Some services might be limited to specific regions or cities.
Product Selection: Review the variety and quality of products offered. Ensure the service has the items you regularly purchase and any specific brands or specialty products you need.
Delivery Fees and Costs: Compare delivery fees, minimum order requirements, and any additional costs associated with the service. Consider whether the fees align with your budget.
Delivery Options: Check the available delivery windows and scheduling options. Choose a service that offers delivery times that suit your schedule.
User-Friendly Platform: Evaluate the user experience of the website or app. A user-friendly interface can make the shopping process smoother.
Customer Reviews: Check out customer reviews online to gauge the service's reliability, quality of products, and overall customer satisfaction.
Customer Service: Research the service's customer service reputation. Prompt and effective customer support can be necessary if issues arise.
Freshness and Quality: Find out how the service handles product freshness and quality during delivery. Look for services that prioritize safe handling and delivery of perishable items.
Special Requests: If you have dietary restrictions, allergies, or specific preferences, make sure the service can accommodate your special requests.
Delivery Speed: Consider the estimated delivery time and whether the service meets your timeline needs.
Returns and Refunds: Understand the service's policy on returns, refunds, and exchanges in case you encounter any issues with your order.
By carefully evaluating these factors, you can choose the grocery delivery service that best aligns with your requirements and provides a convenient and satisfactory shopping experience.
People Also Ask:
What's the best Grocery Delivery Service in Canada?
It all depends on your choice, preference, and service type in your region. I can't say this particular one is the best for you. You are to find the best one for use by reviewing the grocery delivery service using the above factors. One might prefer Save-On-Foods, while another person who loves organic groceries might go for SPUD.
Is Save-On-Foods a Good Delivery Service in Canada?
Yes, Save-On-Foods is a good delivery service in Canada that allows you to get your groceries and fresh produce delivered directly to your doorstep. The delivery fee is around $4.95 to $9.95, and it charges a pickup fee of around $1.95 to $2.95. However, it is not available all over Canada. Its presence and availability are more in western Canada.
Where can I Buy Groceries Online in Canada?
Many supermarket chains o grocery stores maintain online shopping space that allows you to buy your groceries from the comfort of your home. Depending on where you live, you can order your groceries from Save On Foods, Amazon, Walmart Canada, Grocery Gateway, Instacart, Metro, PC Express, Cornershop, Costco, Voila by Sobeys, and many others.
Which is the Cheapest Grocery Delivery Service in Canada?
Instacart is the cheapest grocery delivery service, charging a standard grocery delivery fee of $3.99.
What is the Best Credit Card for Grocery Delivery in Canada?
The best credit card for grocery delivery in Canada is the Amex Cobalt. This credit card allows you to earn 5 points per $1 spent on groceries. This helps you to enjoy some cashback.
Conclusion
Save-on-Foods delivers groceries and fresh produce directly to your house. However, it charges a pickup and delivery fee, and the timeline is 1 to 12 days. However, it is more available in Western Canada than in other parts of the nation.