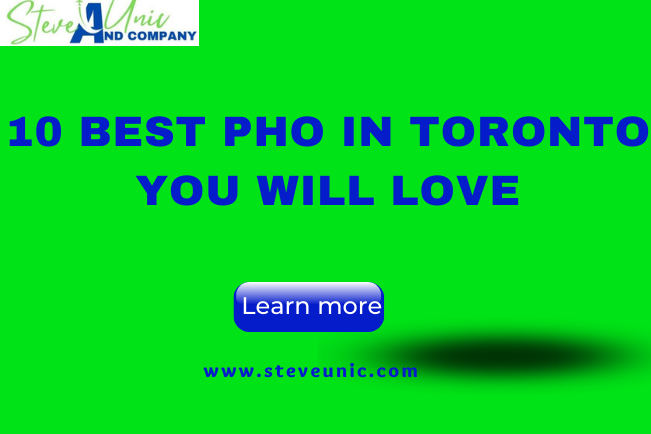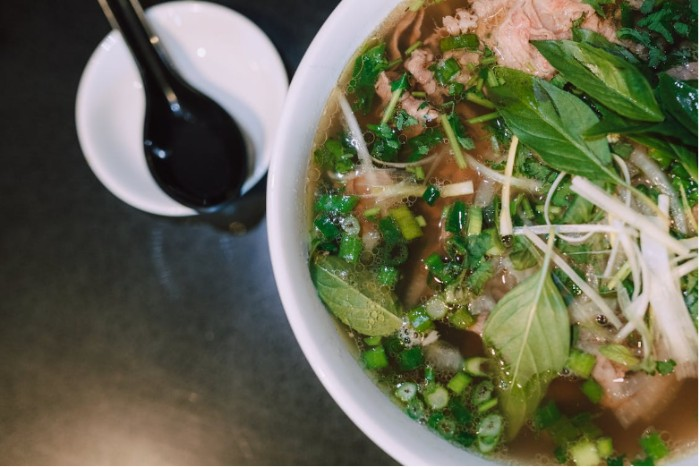 When finding the best food in Toronto, stop your search and get here to its famed pho.
For you living in Canada's cultural capital, nothing can be more comforting or delicious than a hot tasty bowl of Vietnamese noodle soup after a long day exploring the city.
I can really take myself on that journey right now!
Feels so good to imagine the charming ambiance of Vietnamese restaurants and the aroma of pho broth wafting through the air.
Our culinary experts tasted over 10 bowls of pho from Greater Toronto and have rounded up their favorites for you!
Read on to discover what made these restaurants stand out – because everyone deserves a taste of true flavourful bliss-
PS: Pho is pronounced as "fuh".
Disclosure: My site is reader-supported. I may get commissions when you click through the affiliate links (that are great products I use and stand by) on my articles.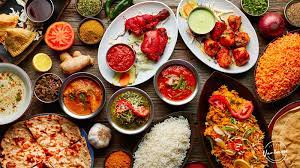 Best Pho Restaurant
For you living in Canada's cultural capital, nothing can be more comforting or delicious than a hot tasty bowl of Vietnamese noodle soup after a long day exploring the city.
Best Pho Restaurants In Toronto
Pho is a Vietnamese soup that is typically served with spicy beef noodle soup that will take your buds on a journey of elated flavors.
Restaurants you will find in this post are the ones that serve delicious pho and trust me, they are worth the wait.
So stay with me and let's dive in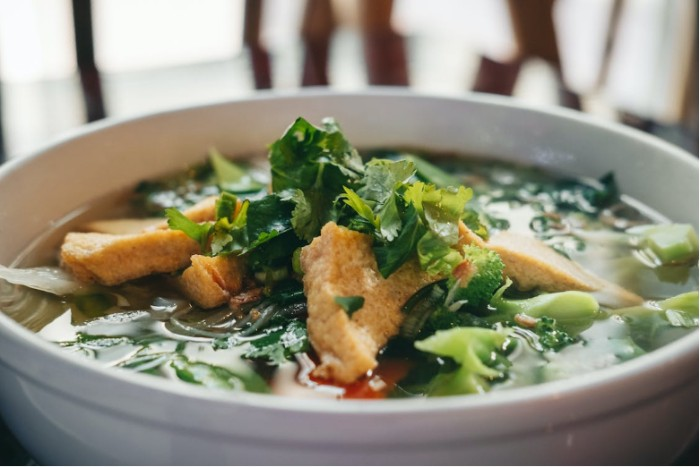 Pho Vistro is an authentic Vietnamese restaurant that not only serves the best pho but also makes available to its customers delicious food like vermicelli dishes (soup), spring rolls, rice noodle soup, and lots more that will keep you elated.
In Toronto alone, they have up to 4 locations that provide a sizzling hot bowl of classic pho
They established their first branch restaurant in 2010 and is located in Scarborough with its extensive menu that includes Banh Hoi (fine rice vermicelli or steamed rolls made of rice flour), Banh Xeo (Vietnamese sizzling pancake), and Bun Bo Hue (Hue style beef vermicelli Soup).
From Scarborough, they extend to Markham, Milton, and Vaughan, these epic locations offer beef noodle soup, chicken noodle soup, as well as vegetarian options.
Well they have outstanding customer service and a well-equipped dining experience that keeps you lusting for more
Location:
Scarborough- 2057 Lawrence Ave E., Scarborough, ON M1R2Z4
Markham- 50 Bur Oak Avenue, Unit 7 Markham, ON L6C 0A2
Milton- 6941 Derry Road West Milton, ON L9T 7H5
Vaughan- 2499 Rutherford Road. Unit 11 Vaughan, ON L4K 0J9
Operation:
Mon-Thurs: 11:00 AM-8:00 PM
Fri-Sun: 11:00 AM-9:00 PM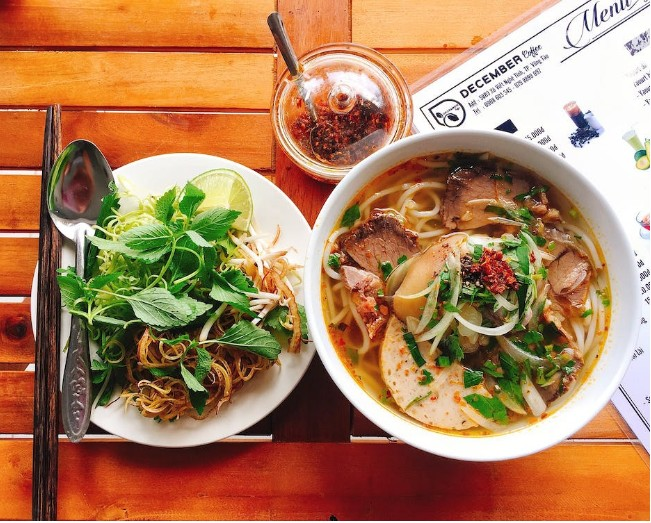 Mi Mi has a unique way of crafting its pho recipe with the addition of more herbs and spices than in typical Vietnamese restaurants.
This restaurant is located in Toronto's vibrant Yorkville neighborhood and offers an array of delicious dishes like beef noodle soup, hot and sour soup, pork dumplings, spring rolls, beef filet Guangdong, and many more.
This place serves the best pho in town with its vegan options as well as beef-based soup. Their spots that are based in Toronto include swatow restaurants, Chinese halal restaurants, xin jiang restaurants, etc
Location: 265 Davenport Rd Toronto, ON, M5R 1J9
Operation: For their operation hours, you can access them through reservations@mimichinese.com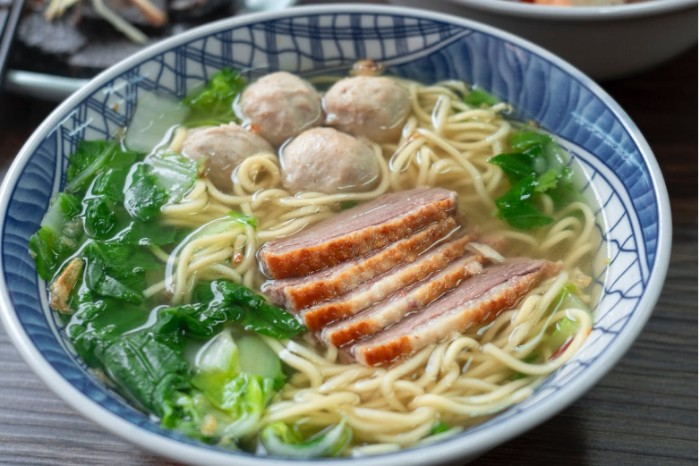 Pho Hung located in Chinatown Toronto is one of the Vietnamese restaurants that stands out with its exotic variety of dishes.
This Vietnamese restaurant serves pho that is made from a special recipe that involves 18 hours of cooking and simmering in broth, giving the soup itself an incredible taste.
Their menu consists of beef noodle soup, vegetarian options like spring rolls, salad rolls, crispy veggie rolls, and many more.
They also offer a wide range of seafood dishes such as steamed garlic mussels, shredded squid with garlic sauce, and sweet and sour fish fillet.
With their second location being Mississauga, they are intentional about making their customers happy with their food
Location: 350 Spadina Avenue Toronto, ON M5T2G4
Operation:
Sunday to Saturday: 11 AM – 10 PM
Tuesday: Closed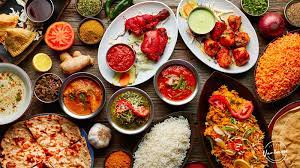 Best Pho Restaurant
For you living in Canada's cultural capital, nothing can be more comforting or delicious than a hot tasty bowl of Vietnamese noodle soup after a long day exploring the city.
Pho dau bo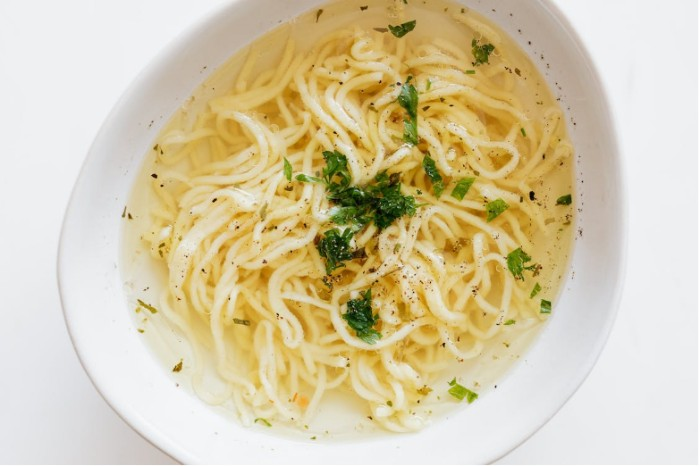 When it comes to authentic Vietnamese food in Toronto, Pho Dau Bo is a highly recommended destination. They offer traditional flavors in a welcoming atmosphere, making it a great choice for food enthusiasts.
Pho Dau Bo takes great pride in offering a menu that showcases the best of Vietnamese cuisine. Their star attraction is, of course, the iconic Pho—a steaming bowl of fragrant broth, tender noodles, and a choice of succulent meats or vegetarian options.
But Pho Dau Bo doesn't stop at Pho; they also offer a variety of other mouthwatering dishes. Their Vermicelli bowls are a favorite among patrons, featuring a bed of rice vermicelli noodles topped with grilled meats, fresh herbs, and a tangy dressing.
As they continue to expand their reach, they now offer convenient pickup and delivery options, ensuring that their delectable dishes can be enjoyed by even more food lovers in Toronto.
This is so jaw-dropping because many like you won't want to cook or even want to leave the house. All you need to do is to reach out to them through their handle and boom…
Your dish is ready!
Location: #110 – 4909, 17 Ave SE Calgary, AB T2A 0V5
Operation:
Tues, Wed, Thurs, Sun: 11:00 am – 7:00 pm
Fri, Sat: 11:00 am – 8:00 pm
Monday: Closed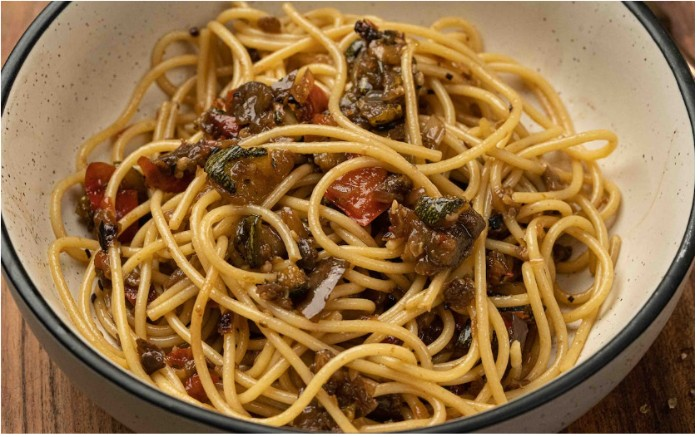 Pho Xe Lua is a family-run restaurant located in the heart of Toronto's Little Italy. Founded in 2006, this restaurant has quickly become renowned for its mouthwatering Vietnamese cuisine and friendly service.
They have three locations that dish out ultimate pho recipes; North York, Richmond Hill, and Spadina In Toronto
Their menu is mostly made up of popular Vietnamese dishes such as Pho Bo (Vietnamese beef noodle soup), Bun Ga Nuong (grilled lemongrass chicken with vermicelli noodles), and Bun Cha Gio Thit Heo(rice noodles with grilled pork and spring rolls).
They also offer a wide selection of vegetarian dishes, such as Bun Chay (Vietnamese-style vegetable stew) and Banh Sak Bo Nuong (grilled eggplant in rice paper).
Location: SPADINA 254 SPADINA AVE, TORONTO, ON
Operation:
Monday: Closed
Tuesday – Sunday: 11:00 AM – 9:00 PM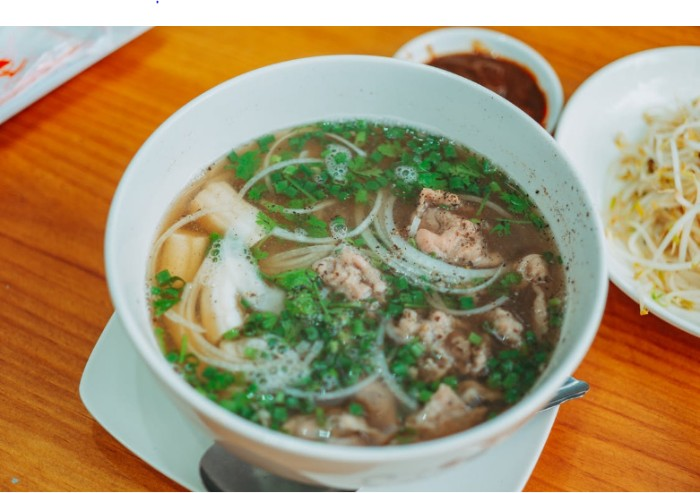 Located in the heart of Toronto, Pho Tien Thanh is a family-owned restaurant that specializes in authentic Vietnamese cuisine. The restaurant offers delicious dishes like pho, vermicelli noodles, and other traditional favorites.
The ingredients used are fresh and every dish is cooked to perfection. They pay special attention to presentation as well as flavor, making sure that each dish is of the highest quality.
Their classic menu includes beef and chicken noodles soup vegetarian dishes like deep-fried pork spring rolls, and beef ball soup, and also appetizers that are sure to make you get tasty
Location: 57 Ossington Ave, Toronto, ON, M6J 2Y9
Operation: Monday to Sunday 11:00 AM – 10:00 PM.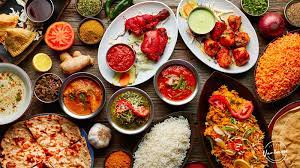 Best Pho Restaurant
For you living in Canada's cultural capital, nothing can be more comforting or delicious than a hot tasty bowl of Vietnamese noodle soup after a long day exploring the city.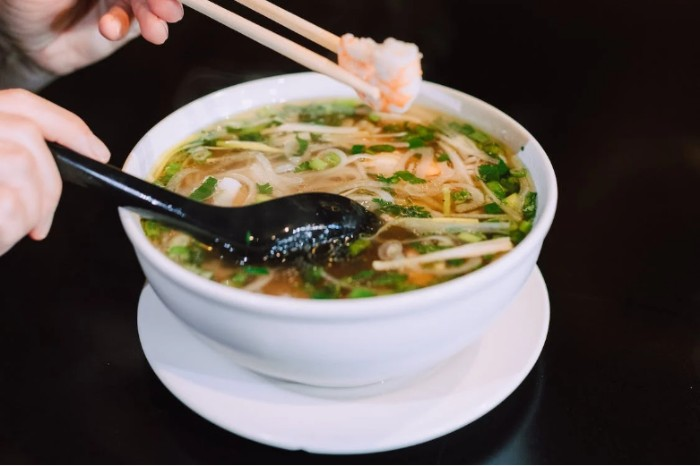 Among the thriving culinary scene of Toronto's Kensington Market, Saigon Lotus stands out as a vibrant gem where vegan Vietnamese and Thai delicacies take center stage.
As a dedicated advocate for plant-based cuisine, Saigon Lotus has secured its place on my list of the "10 Best Pho In Toronto You Will Love."
Step into Saigon Lotus and be prepared to embark on a tantalizing journey of flavors. For those seeking a vegan twist on the classic pho, their Pho Dac Biet is a must-try.
Delight in a fragrant bowl of assorted vegan meat, perfectly complemented by the comforting warmth of the delicate broth and tender rice noodles. Alternatively, savor the Spicy Tamarind Soup featuring vegan seafood, an explosion of tangy and spicy notes that will invigorate your palate.
Location: 6 St. Andrew St., Toronto, ON
Operation: Monday – Sunday: 11 am – 10 pm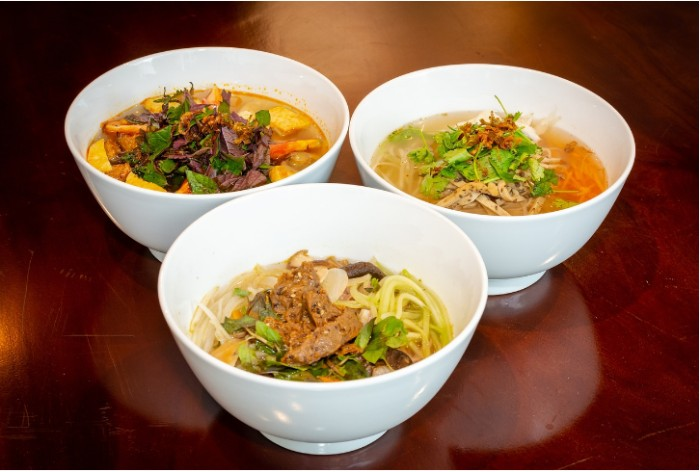 Pho House stands as a shining example of exceptional pho experiences in Toronto. With a firm belief that soup should be special, their passion for crafting extraordinary meals shines through.
As a Vietnamese restaurant, they have over a decade of expertise and are set to take your taste buds on a journey of Breathtaking experience with their delicious cuisine like pork fresh rolls, crispy chicken, veggie mango salad
By setting trends, using local ingredients, and delivering with speed and a smile, Pho House creates one-of-a-kind, delicious dishes. With talented chefs and an extensive menu of innovative recipes, their flavors are truly fantastic.
Location: Six Points Plaza, 5230 Dundas Street West Unit #3, Toronto, ON, M9B 1A8
Operation:
Sun – Thurs: 11:00 am – 8:30 pm
Fri: 11:00 am – 9:30 pm
Sat: 11:00 am – 9:00 pm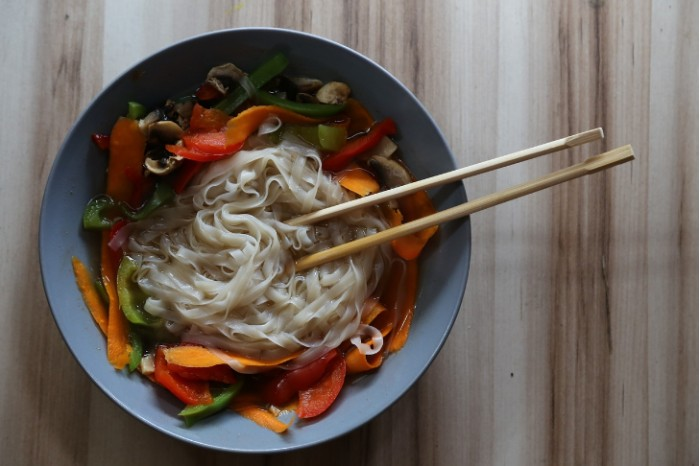 Immerse yourself in an intimate and engaging dining experience at Vit Beo, a hidden gem that encapsulates the essence of Vietnamese cuisine through the lens of second-generation Vietnamese Canadians.
Since opening its doors in January 2018, Vit Beo has been committed to fostering a connection between diners, skilled cooks, and the food they meticulously prepare.
Witness the culinary magic unfold as you observe your meal is crafted from start to finish. Located in Bloorcourt, Vit Beo offers a menu that showcases its creative flair, featuring tantalizing options like Vegan Pho, Pork Congee, Egg Fried Rice, and Vegan Banh Mi.
To make it even more convenient, you can easily order online through their commission-free ChowNow menu. Step into Vit Beo and embark on an unforgettable journey through Vietnamese cuisine.
Location: 858 BLOOR STREET WEST, TORONTO, ON, M6G 1M2, CANADA
Operation:
Lunch Hours:
Tue – Sun 12 pm–4 pm
Dinner Hours:
Tue – Sun 5 pm-12 am
Holiday Hours:
Closed Dec 24 – Dec 27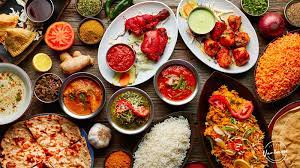 Best Pho Restaurant
For you living in Canada's cultural capital, nothing can be more comforting or delicious than a hot tasty bowl of Vietnamese noodle soup after a long day exploring the city.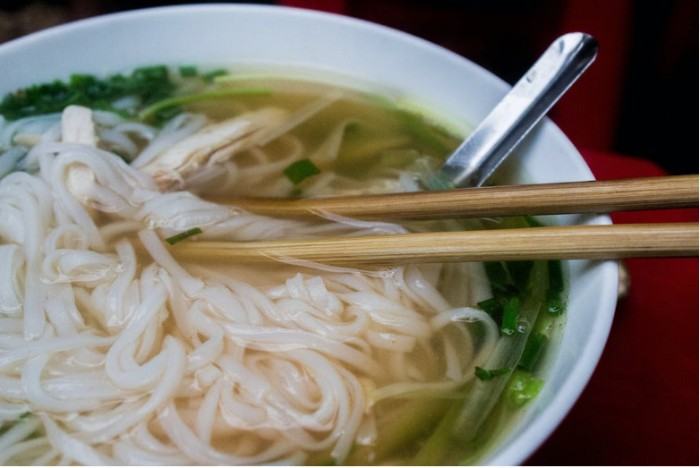 Dzo Viet Earery is one of the Vietnamese restaurants in Toronto that just not only make you elated tasting their Pho but also show you that there's more they can offer than just Pho
They get their ever-impeccable recipe and technique from Late chef D Loung who happens to be the founder's mother- David.
Also, you can satisfy your hunger by ordering mouthwatering dishes for takeaway. Whether you prefer delivery or pick-up, DZO has you covered, allowing you to relish their hot and flavorful offerings in the cozy confines of your own home.
Location: 308 Dundas Street West, Toronto ON, M5T 1G4
Operation:
Tuesday – Thursdays 11:30 am to 10 pm
Fridays – Saturdays 11:30 am to 11 pm
Sundays Brunch 11:30 am to 3 pm
Sundays Dinner 4:00 pm to 10 pm
Frequently Asked Questions
What makes a pho restaurant stand out as one of the best in Toronto?
The best pho restaurants in Toronto are those that use fresh, high-quality ingredients and have a menu that features authentic Vietnamese cuisine.
The ambiance should be warm and inviting, and the service should be friendly and attentive. Additionally, the restaurant should have a solid reputation for making excellent dishes with attention to detail.
Are there any vegetarian or vegan-friendly pho options available at the top pho restaurants in Toronto?
Yes, many of the top pho restaurants in Toronto offer vegetarian and vegan-friendly options such as Pho Dac Biet at Saigon Lotus, Vegetarian Deep Fried Spring Rolls at Pho Tien Thanh, and Vegan Banh Mi at Vit Beo.
It's important to ask questions about ingredients if you're looking for vegan or vegetarian options
How can I find the best pho restaurant in Toronto that suits my specific dietary preferences or restrictions?
Many of the top pho restaurants in Toronto provide vegan and vegetarian options, as well as gluten-free options. Research each restaurant's menu to determine if they have dishes that fit your dietary preferences or restrictions.
It's also helpful to read reviews online to get a better feel for what other diners think about the food served at the restaurant. Additionally, you can call ahead to ask questions about specific ingredients and dishes.
What days are most pho restaurants in Toronto open?
Most of the top pho restaurants in Toronto are open seven days a week, with varying hours. Generally speaking, they're open from 11 am to 10 pm, though weekend hours may vary.
Always check the restaurant's website or social media accounts for their latest hours of operation.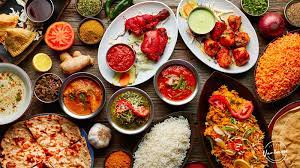 Best Pho Restaurant
For you living in Canada's cultural capital, nothing can be more comforting or delicious than a hot tasty bowl of Vietnamese noodle soup after a long day exploring the city.
Conclusion
The best pho restaurants in Toronto offer a variety of flavors and options to satisfy any craving. Whether you're looking for a vegan-friendly dish, an authentic experience, or something to take home, there is something for everyone.
Each of these top ten Pho restaurants offers a unique atmosphere and its own delicious interpretations of the classic Vietnamese soup.
Thanks for riding with me on this tour of the best Vietnamese restaurants in Toronto. I hope you had a great time!