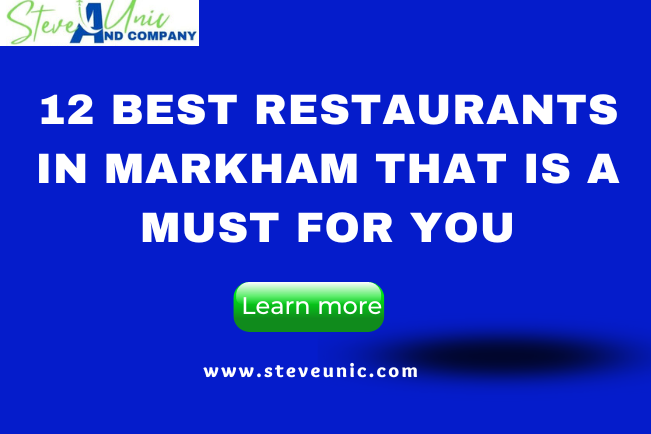 Are you ready for a food adventure around Markham? Come with us and explore the best 12 Best Restaurants in Markam that will tantalize your taste buds.
Are you looking for Chinese, Italian, or a bit of everything in between?
A friend of mine spent almost all of her childhood in Markham main street and she has known Markham restaurants mostly for Chinese food, notwithstanding they still provide various cuisine.
Well with our list of unique spots we have you covered no matter what type of cuisine is calling your name.
From secret gems to popular favorites, these restaurants are all worth discovering.
Stay with me to get all that we have prepared for you!
Disclosure: My site is reader-supported. I may get commissions when you click through the affiliate links (that are great products I use and stand by) on my articles.
My Top pick Restaurants in Markham
Now, let's look out for restaurants that are sure to make your taste buds pop:
1. NextDoor Restuarant
NextDoor Restaurant is a modern dining experience aimed at creating and inspiring. They use fresh ingredients from Canada and offer a constantly changing menu of craft beers, cocktails, and wines to complement their traditional cuisine.
They offer other features like catering, a free parking lot, and more. They have classic dishes like steak, pasta, seafood, and unique items such as truffle fries and beer-braised pork shoulder.
For private Dining, Nextdoor is there for you as they have a capacity of 60 guests coupled with other inventories like background music, Microphones, and much more
Location: 139 Main Street Unionville,ON L3R 2G6
Operation:
Monday – Thursday: 11:00 am – 10:00 pm
Friday: 11:00 am – 12:00 am
Saturday: 10:00 am – 12:00 am
Sunday: 10:00 am – 10:00 pm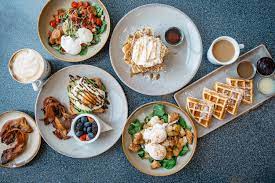 Best Restaurants In Markham
Are you ready for a food adventure around Markham? Come with us and explore the best 12 restaurants that will tantalize your taste buds.
2. Sansotei Ramen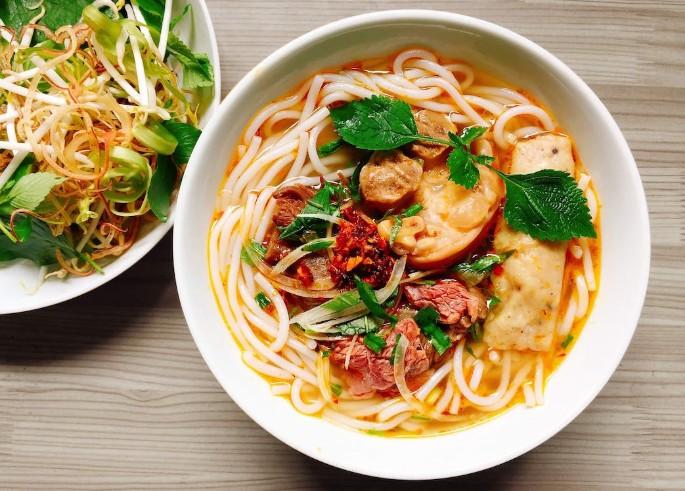 Sansotei Ramen, one of the best restaurants in Markham is a Japanese restaurant that sources high-quality products from Japanese suppliers and strives to provide the best-served ramen that suites their client taste
It was established in 2012 and steadily has been growing their customers base as they offer delicious Ramen, Gyoza, Tonkotsu Ramen, and Shoyu Ramen. Sansotei also provides catering services
Today they have developed several locations across the Greater Toronto Area and also stretched to Ottawa for more impact on customers
Location: 30 Adelaide St E Toronto, ON
Operation:
MON – FRI: 11AM – 9PM
SAT-SUN: 12 PM – 9 PM
3. Chat Bar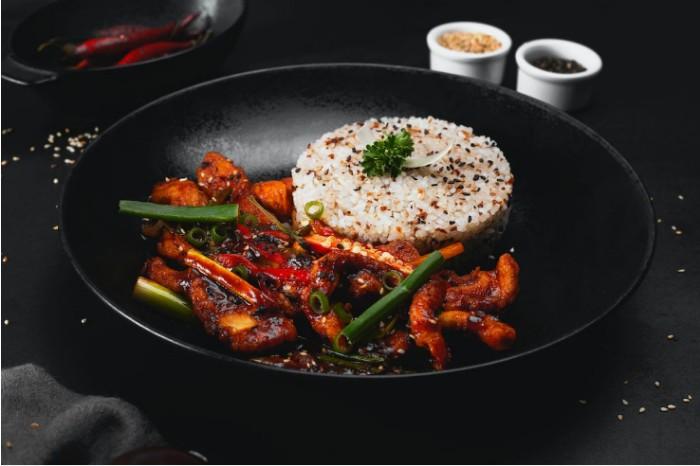 Chat Bar Restuarant is one of the best restaurants in Markham that is particularly about serving different great food that will tantalize their customers
Their restaurant serves up more than just tasty skewers, it's an experience that embodies the "atmosphere of smoke and fire". The essence of Chat Bar goes beyond the actual cooking process and transports diners into a lively and festive environment.
At Chat Bar, their tasty food strive to create an environment where people can come together, share a meal, and a drink, and make lasting connections. After all, the chat bar is all about the art of sharing and building new friendships.
Their delicious dishes include soup and rice, appetizers of any kind like beef tripe in spicy oil, sliced potatoes, onions, and coriander with peanuts, they also serve vegetables that you pick, and stir-fried beef with green peppers and onions.
You can have a look at them and try them out
Location: 187 Main St, Unionville, ON L3R 2G8
Operation:
Mon – Thu 4:00 pm – 2:00 am
Fri – 3:00 pm – 2:00 am
Sat-Sun 12:00 pm – 2:00 am
4. Inspire Restuarant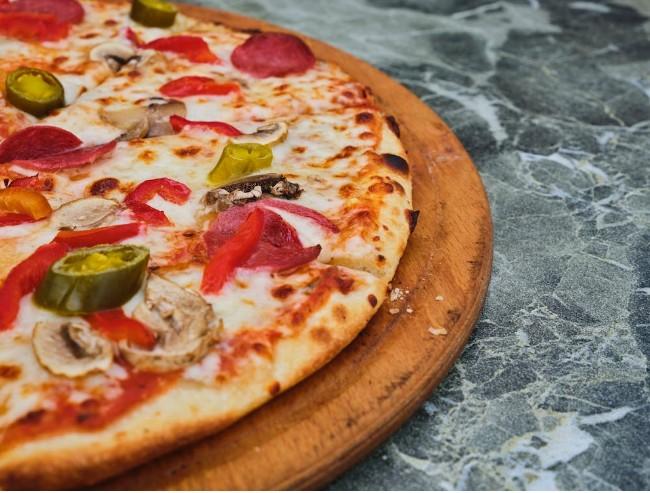 Inspire Restaurant is an Asian fusion restaurant that provides an amazing atmosphere and experience to its customers. They have a menu filled with delicious dishes from Thailand, Vietnam, Korea, Japan, and much more
Their signature dishes include the spicy jalapeño chicken pizza, crispy chicken, Korean fried chicken, kimchi fried rice served in a hot stone bowl, and wagyu beef sliders
They are a prestigious restaurant that has been featured on Forbes, Toronto Life, Narcity York region, and more.
Due to the high volume of inquiries by customers, Inspire Restaurant advice potential customers to make a reservation for their family get together, they have a section on their website that will help you in booking a reservation for your Family
Location: 144 Main St. N, Unit 1 Markham, ON Canada L3P 5T3
Operation:
MONDAY-TUESDAY: Closed
WEDNESDAY-SUNDAY: 5 PM-9 PM
Note: This is subject to change, that is, the time can vary and may change at any moment.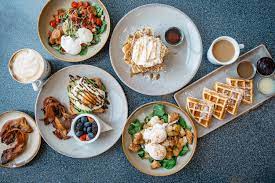 Best Restaurants In Markham
Are you ready for a food adventure around Markham? Come with us and explore the best 12 restaurants that will tantalize your taste buds.
5. Alchemy Coffee
Established on May 2016, Alchemy Coffee restaurant has secured itself in its customers' hearts by providing great coffee and making available a food scene that makes customers feel home away from home.
Alchemy Coffee business is about bringing people together and also creating a community, they have created their coffee blend which you can get at their shop or at grocery stores.
Two brothers founded it and they have committed their time to providing 365 days of great service to their customers
Yes, they are open for business every day of the week!
Well, this is what makes them stand out
Their dishes like seared pork belly, fried egg, fried chicken, Caesar salad, and more taste great when backed up with drinks like americano, espresso, and even apple juice.
Location: 4361 Hwy 7 Unit 1, Unionville, ON L3R 1M1
Operation: Mon-Sun 8:00 am – 4:00 pm
6. Smash kitchen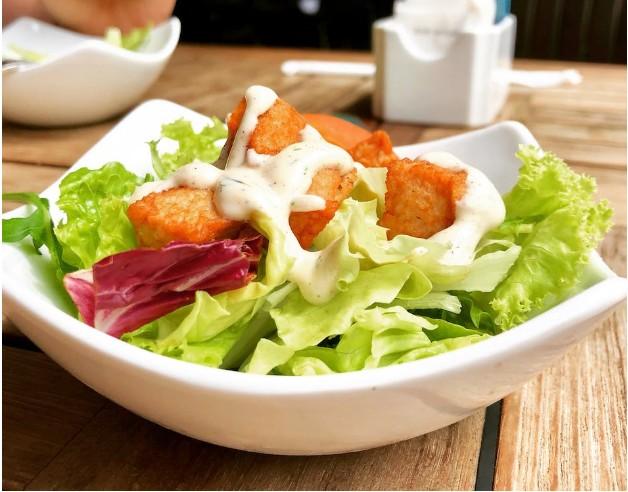 Having their sister restaurant be the Nextdoor restaurant that we have talked about, Smash Kitchen is also a restaurant that is absolutely incredible in providing their guests with a high-quality experience and a great atmosphere.
Whether it's a casual lunch meeting, a fun night out with friends, or a family get-together, they've got you covered.
Their Lounge area boasts big-screen TVs for all sports enthusiasts, making it the go-to spot for game days. For those who prefer a more private setting, they offer exclusive dining rooms, perfect for business meetings or private gatherings.
Indulge in their mouth-watering menu masterfully crafted with the freshest ingredients by their talented chefs.
Savor their succulent BBQ Ribs, duck confit frites, juicy Smash Burgers, and irresistible Mac & Cheese that will leave you yearning for more. they also have homemade signature desserts, such as Cathy's Chocolate Toffee Cake and our famous Smash Donuts.
Location: 4261 Hwy 7 E. Unionville, ON, L3R 9W6
Operation:
Monday-Thursday: 11:30am – 10:00pm
Friday: 11:30am – 11:00pm
Saturday-Sunday 10:00am – 10:00pm
7. Ambiyan On Yonge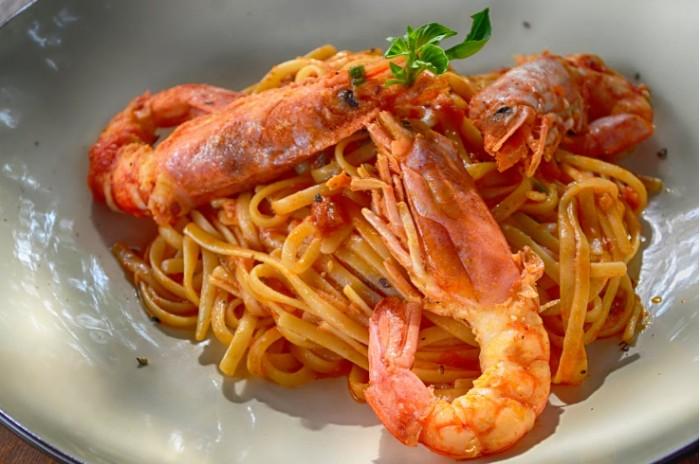 Ambiyan is an Indian restaurant located in Unionville. They have been in business for over 14 years and have a second location in Toronto.
Ambiyan serves a wide range of Indian cuisine, including seafood, meat, fish, and more. The name "Ambiyan" refers to a fresh green mango.
Contemporary dishes like Coconut Prawn Curry and Pan-Seared Scallops perfectly accompany traditional favorites such as Butter Chicken and Lamb Rogan Josh.
They also have a variety of vegetarian dishes like the Sesame Eggplant and Rajma Chawal (Kidney Beans and Rice).
This restaurant is a great place for family dinners as they offer off-the-menu selections that are specifically made to serve large groups.
Location: 149 Main St Unionville, ON, L3R 2G8
Operation:
Mon: 3:30 pm – 10:00 pm
Tue – Thu: 12:00 pm – 10:00 pm
Fri – Sat: 12:00 pm – 10:30 pm
Sun: 12:00 pm – 10:00 pm
8. Kiu Japanese Restuarant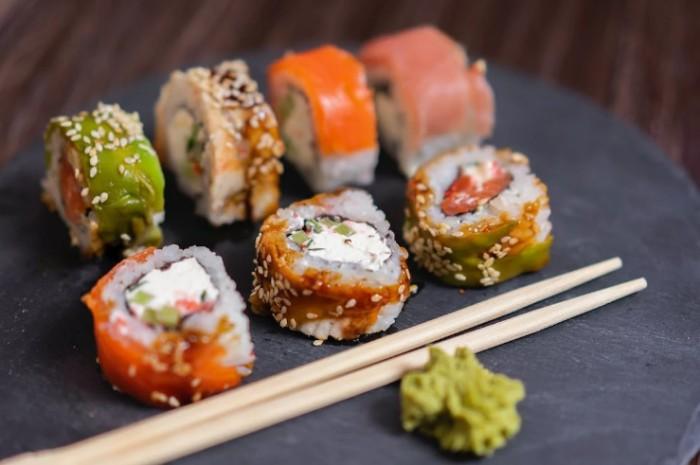 Kiu Japanese Restaurant, situated in the bustling Downtown Markham, is a culinary concept that promises to enchant its visitors with the art of Japanese cuisine.
Their menu offers fresh, highest-quality products, and their chefs employ fundamental, traditional Japanese cooking techniques to create dishes that will leave a lasting impression.
Their menu includes fried Brussels sprouts, kaisou salad, monkfish karaash, and lots more
With its warm and welcoming hospitality, Kiu Japanese Restaurant is certain to become the go-to spot in Markham for a unique and delightful culinary adventure.
Location: 169 Enterprise Blvd 2nd Floor Markham, ON L6G 0E7
Operation:
Sunday:11:30 am – 3:00 pm
5:00 pm – 10:00 pm
Monday – Thursday:11:30 am – 3:00 pm
5:30 pm – 9:30 pm
Friday – Saturday:11:30 am – 3:00 pm
5:00 pm – 10:00 pm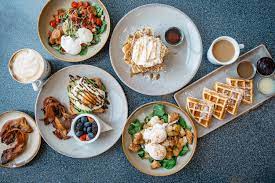 Best Restaurants In Markham
Are you ready for a food adventure around Markham? Come with us and explore the best 12 restaurants that will tantalize your taste buds.
9. Federick Restaurant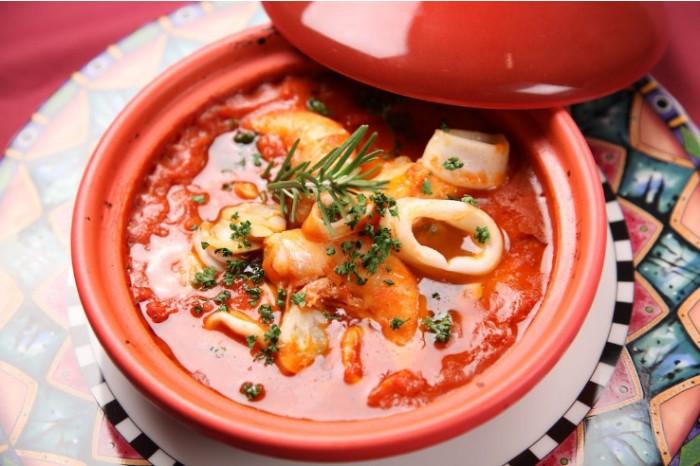 The Frederick restaurant was established in Unionville in 1976, and it features exquisite French-inspired cuisine.
Their menu offers a diverse selection of dishes that range from appetizers like the classic escargot and pâté to entrées such as duck breast with root vegetables or steak frites, Seafood dishes like Szechuan shrimp, shrimp with tomatoes, their soup can be so tasty, you'd have soups like Wonton soup, Crab corn soup and much more
The crispiness of the french fries perfectly accompanies tender steaks, and the duck breast with root vegetables is truly a must-try.
On special occasions, they offer five-course meals that include items like foie gras terrine and beef tenderloin medallions.
The Frederick restaurant offers an authentic French dining experience combined with a Chinese touch in a contemporary setting.
Location: 160 New Delhi Dr Markham, ON, L3S 0B6
Operation:
Mon – Thurs: 11:00am -10:00pm
Fri – Sat: 11:00 am – 11:00 pm
Sun & Holidays: 12:00 pm – 10:00 pm
10. Good catch Bar and Cafe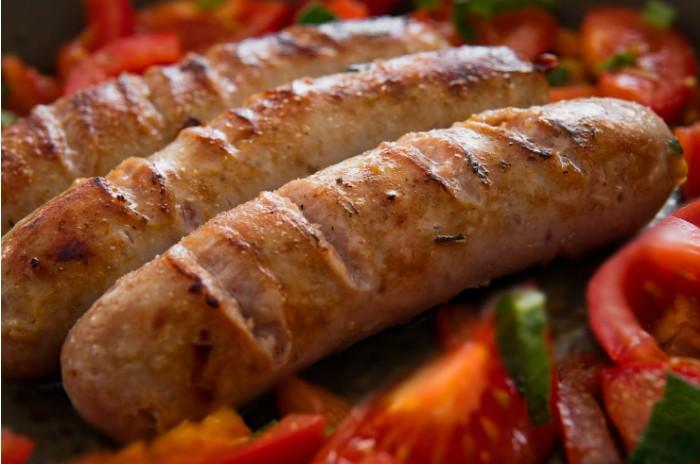 Good Catch Bar and Cafe is an inviting seafood restaurant located in Unionville. It serves various fresh fish, shellfish, and other delectable dishes.
Their menu features items like Atlantic Salmon Goujons, Lobster Mac & Cheese, Grilled Calamari, Thai Coconut Curry Mussels, Grilled Prawns, and more.
Good Catch Bar and Cafe also offer a selection of signature cocktails, craft beers, and wines to accompany your meal.
Their cozy atmosphere makes it the perfect destination for catching up with old friends or family gatherings. Whether you're looking for classic seafood dishes or unique interpretations of familiar favorites, Good Catch Bar and Cafe won't disappoint.
Location: Unit 109, 179 Enterprise Blvd., Unionville, ON L6G 0A2
Operation:
Open Every day from 11:00 AM to 8:00 PM
11. FEEL 90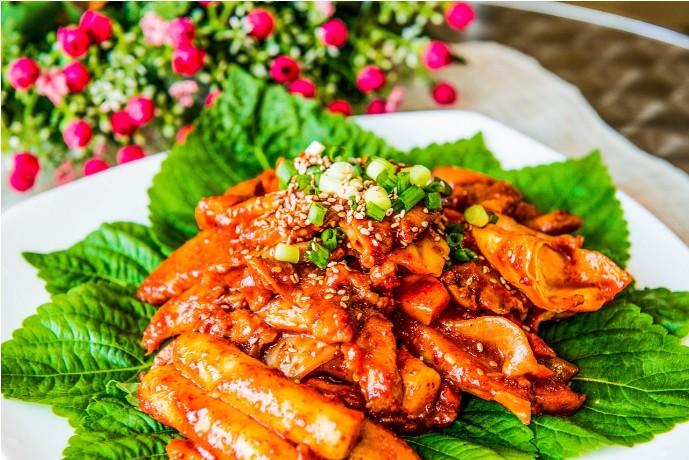 FEEL 90 is a Korean street food that is sure to tantalize your taste buds. It offers a variety of delicious and creative dishes that are sure to satisfy even the most discerning palettes.
Their Hong kong style menu includes popular Korean favorites like Bibimbap, Bulgogi, Japchae, Korean fried chicken, and Soondae. From sizzling Bulgogi to spicy fresh seafood noodle soups.
With everyone's favorite, Tteobboki, they serve you delightful dishes with experienced chefs that have perfected the art of cooking with their own recipes.
Location: 5 Glen Cameron Rd #7, Markham, ON L3T 5W2, Canada
Operation:
Monday – Sunday: 8:30 PM – 2:00 AM
12. Main Street Greek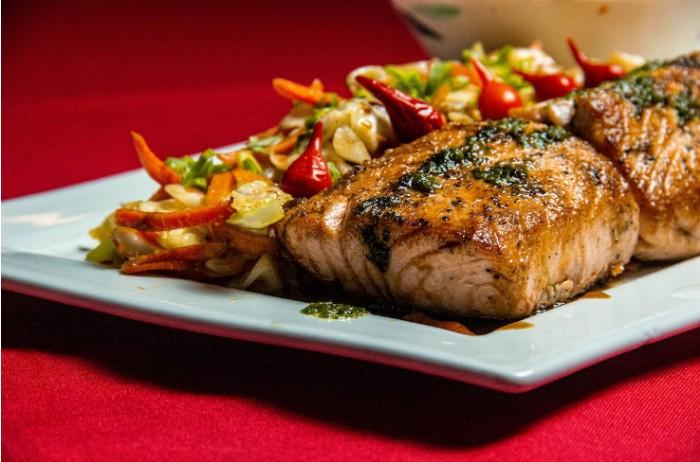 Main Street Greek is one of the restaurants in Markham Ontario that specializes in Mediterranean cuisine. They serve a variety of dishes, ranging from succulent grilled meats and seafood to flavourful salads and desserts.
Their menu items include classic Greek favorites such as Moussaka, Souvlaki, Gyro Platter, Spanakopita, Dolmades, and Baked Lamb. Other specialties include fresh Seafood dishes like Shrimp Saganaki, Grilled Salmon, and Calamari.
Main Street Greek also offers a variety of vegetarian options such as Spanakopita and Falafel Plate. They are open for lunch and dinner 7 days a week.
They even offer a VIP newsletter community where members enjoy exclusive privileges.
These include automatic participation in exciting contests, personalized birthday and anniversary wishes, exclusive invitations to cocktail events, regular newsletters packed with updates, and access to special promotions tailored just for you.
Location: 60 Main St. N Markham, ON
Contact: (905) 554-4555, mainstreetgreek@gmail.com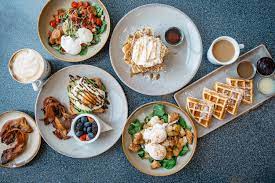 Best Restaurants In Markham
Are you ready for a food adventure around Markham? Come with us and explore the best 12 restaurants that will tantalize your taste buds.
Frequently Asked Question
Which restaurants in Markham have received notable awards or recognition for their culinary excellence?
Some notable restaurants in Markham that have received awards or recognition for their culinary excellence include Frederick Restaurant Ambiyan on Yongae, Kiu Japanese Restaurant, and Smash Kitchen.
Are there any waterfront or scenic view restaurants in Markham that offer great food and ambiance?
Smash Kitchen & Bar – Although not directly on the waterfront, Smash Kitchen has a charming patio area where you can enjoy its diverse menu and craft beverages. It offers a relaxed setting for al fresco dining.
How can I determine which restaurants in Markham are considered the best?
The best way to determine which restaurants in Markham are considered the best is by reading reviews online, asking friends and family for recommendations, and doing a bit of research.
You can also check out local food blogs or ask your hotel concierge for advice on the area's most acclaimed eateries.
Are these restaurants recommended for special occasions or everyday dining experiences?
It really depends on the restaurant. Some restaurants are more suited for special occasions due to their upscale atmosphere and high prices.
Others are better suited for everyday dining experiences because they offer a variety of options at reasonable prices. Therefore, it's important to research each restaurant to determine whether it is the right fit for your needs.
Conclusion
Markham, Ontario is a great place to enjoy delicious and diverse cuisine. From classic Greek dishes to Korean street food, there is something for everyone.
Whether you're looking for a romantic evening out or just a casual lunch spot, Markham has plenty of options that will satisfy your cravings.
There are some peculiar things you'd find amazing in Markham Ontario restaurants and that is being available most of the time.
Restaurants in Markham have something for everyone, from delectable cuisine and craft drinks to award-winning chefs and scenic views. Take the time to explore your options so that you can experience all that this vibrant city has to offer.
We hope this guide has been helpful in finding the perfect restaurant for your needs!
Bon Appétit!