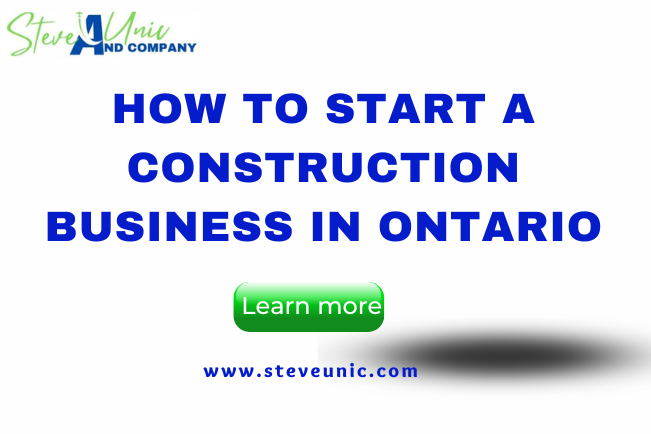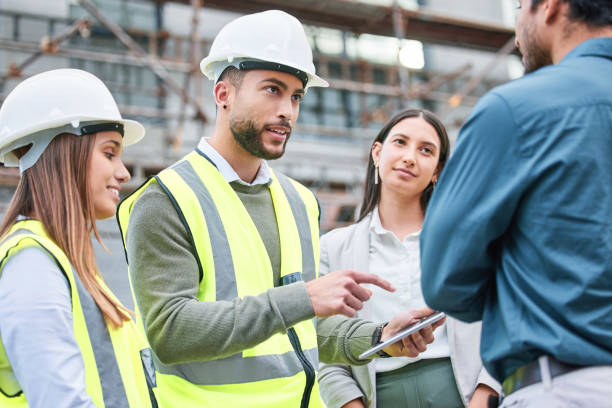 The construction industry is one of the most vital parts of the province's economy. Statistics Canada stated that Ontario employed more than 534,000 workers in 2021. The construction industry provides exciting and thriving opportunities. If you want to go into the construction business and ask "how to start a construction business in Ontario," this article is for you.
Starting a construction business in Ontario involves several steps and considerations. Here are twelve steps to follow to start a construction business in Ontario.
How To Start A Construction Business In Ontario: 10 Steps to Follow
Below are ten steps to start a construction business in Ontario:
Step 1: Research and Planning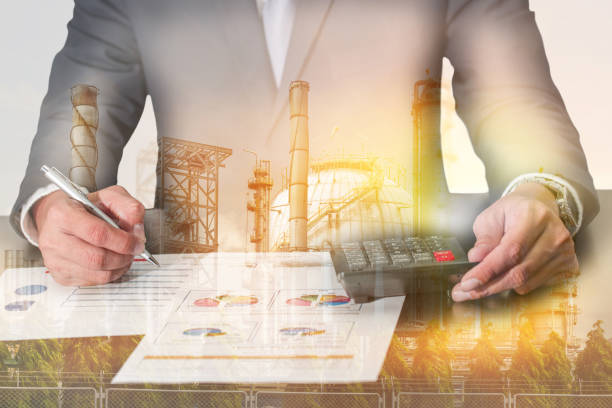 Research and planning is the first step to starting a construction business in Ontario and involves conducting thorough market research to understand the construction industry in Ontario. Identify the current demand for construction services, potential growth areas, and the projects in high demand. Analyze your competition to see what services they offer and how you can differentiate your business.
After that, you define your target market based on your research. Determine whether you'll focus on residential, commercial, industrial, or infrastructure projects. Understanding your ideal customers will help tailor your services and marketing efforts.
After streamlining your target market, the next is to develop a comprehensive business plan that outlines your company's mission, vision, and goals. Include details about the services you'll offer, pricing strategies, marketing and sales plans, financial projections, and the organizational structure of your construction business.
Also, you need to consider where you'll operate your construction business. If you have a physical office or storage space, ensure it meets zoning regulations and suits your needs. Additionally, research the equipment and materials required for your construction projects. Find reputable suppliers and establish relationships to ensure a smooth supply chain.
It is essential that, at this stage, you research the legal requirements for starting up a construction business in Ontario. This includes registering your business, obtaining necessary licenses and permits, and complying with building codes and regulations.
Lastly, conduct a SWOT analysis (Strengths, Weaknesses, Opportunities, Threats) to assess your construction business's strengths and weaknesses and external opportunities and threats in the market.
Step 2: Registration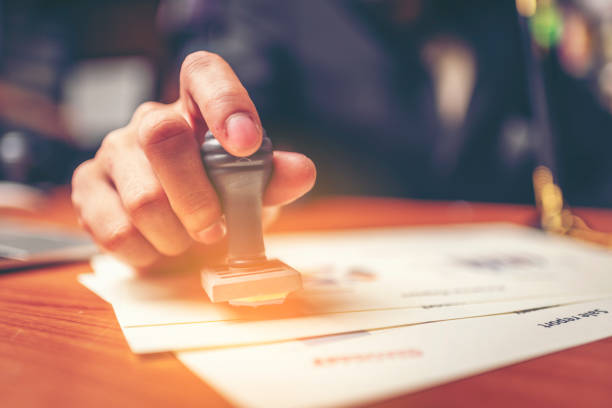 It is required by law that all businesses are registered. This is one of the foremost steps to set the business in motion. When registering a construction business in Ontario, choosing the right business structure and name is crucial for legal and branding purposes. Will your construction business be a sole Proprietorship, partnership, corporation, or Limited Liability Partnership (LLP)?
After that, choose an appropriate and memorable business name. Ensure the name is unique and relevant. Register with the appropriate authorities once you've settled on a business name.
Registering a business name can vary depending on your chosen business structure. For example, sole proprietors and partnerships may need to register their business name with the Ontario government, while corporations may need to conduct a NUANS search and register their name with the federal or provincial government.
Step 3: Licensing and Permits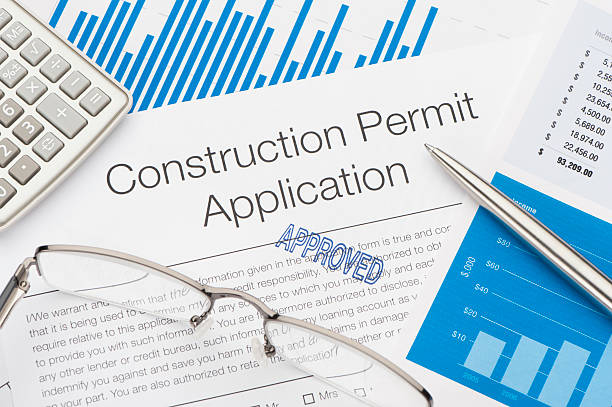 After registration, the next thing is to obtain the necessary licenses and permits. The requirements differ depending on the construction work you plan to undertake and the location of your projects. Here are some common licenses and permits you may need:
Business License: In Ontario, some municipalities require a general business license to operate any business, including construction services. Check with the local city or town government to see if this applies to your area.
Construction License: Depending on the scope of your construction work, you may need specific construction licenses or certifications. For example, certain trades, such as plumbing or electrical work, often require separate licenses.
Building Permits: Building permits are required for most construction projects in Ontario. The local municipality issues them and ensures that your construction plans comply with building codes and zoning regulations. Building permits are essential for new construction, renovations, and significant structural alterations.
Environmental Permits: Some construction projects, particularly those that may impact the environment, may require environmental permits. These permits ensure that your construction activities meet environmental standards and don't harm protected areas or wildlife.
Occupancy Permits: An occupancy permit is necessary for commercial construction projects before the building can be used for its intended purpose. This permit certifies that the construction meets all safety and building code requirements.
Health and Safety Certifications: Depending on the type of construction work you do and the number of employees you have, you may need health and safety certifications to ensure compliance with Ontario's occupational health and safety regulations.
Failure to get the necessary licenses and permits can result in fines, penalties, project delays, or even the shutdown of your construction business. Therefore, it's crucial to be proactive in securing the required licenses and permits before starting any construction projects.
Step 4: Get an Insurance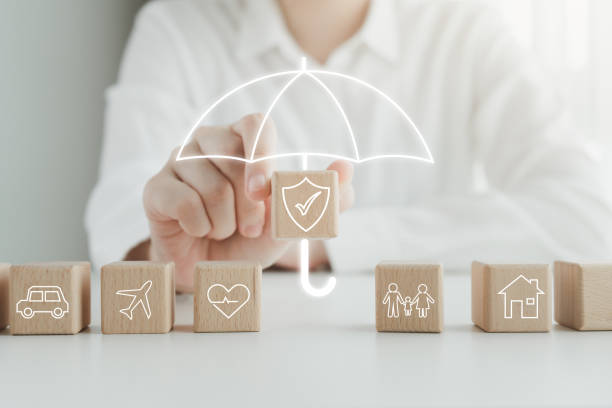 Obtaining the right insurance coverage is vital for your construction business in Ontario. Construction projects involve various risks, and having adequate insurance can protect you, your employees, and your clients from potential liabilities. Here are some essential insurance types to consider:
General Liability Insurance
Commercial Property Insurance
Professional Liability Insurance (Errors and Omissions Insurance):
Commercial Auto Insurance
Workers' Compensation Insurance
Contractor's Equipment Insurance
Builder's Risk Insurance
Pollution Liability Insurance:
Umbrella/Excess Liability Insurance:
Insurance requirements and regulations can vary depending on the size of your construction business, the type of projects you undertake, and other factors. It's essential to work with an experienced insurance agent or broker who specializes in construction insurance. They can help assess your risks and tailor insurance packages that suit your specific needs and budget while ensuring compliance with legal requirements.
Step 5: Hiring Employees or Contractors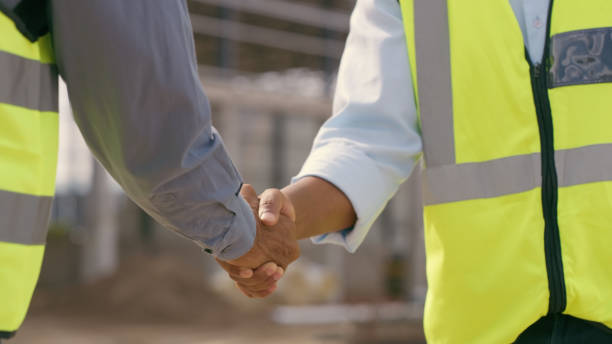 When starting and running a construction business in Ontario, deciding whether to hire employees or work with contractors is an important consideration. Both options have advantages and drawbacks, and the choice depends on your business needs, project requirements, and long-term goals. Here are some key points to consider for each option:
Hiring Employees:
Pros:
Direct Control: Employees work directly for your construction business, giving you more control over their work schedules, tasks, and training.
Long-Term Commitment: Hiring employees can provide stability and continuity for your business as you build a dedicated team.
Team Cohesion: Employees may develop stronger working relationships and foster a positive team culture.
Skills Development: You can invest in training and development programs to enhance your employees' skills.
Cons:
Increased Costs: Hiring employees involves additional expenses, such as payroll taxes, benefits, insurance, and potentially higher overhead costs.
Administrative Burden: Managing payroll, benefits, and compliance with employment laws requires additional administrative work.
Reduced Flexibility: As the workforce becomes more permanent, adjusting staffing levels based on project demands may be challenging.
Working with Contractors: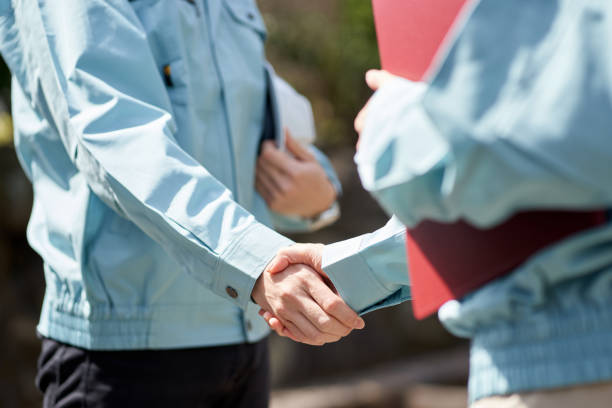 Pros:
Cost Flexibility: Working with contractors allows you to adjust labor costs according to project needs.
Specialized Skills: Contractors may bring specific expertise and experience to your projects without extensive training.
Reduced Administrative Burden: Contractors are responsible for their taxes, benefits, and insurance, reducing your administrative workload.
Short-Term Commitment: You can engage contractors for specific projects which may suit your business's project-based nature.
Cons:
Less Direct Control: Contractors are independent entities, and you may have less control over their work methods and schedules.
Potential Availability Issues: Finding available and reliable contractors may be challenging depending on market demand.
Project Continuity: Frequent changes in the workforce may affect project continuity and team dynamics.
Also, you can adopt the hybrid approach to utilize employees and contractors based on project requirements. This approach allows you to maintain core employees for regular tasks while bringing in contractors for specialized or temporary work.
Regardless of whether you hire employees or contractors, ensure you comply with the applicable employment and tax laws in Ontario. Different rules govern the hiring, paying, and classifying of employees and independent contractors. Misclassifying workers can lead to legal and financial consequences.
Step 6: Networking and Marketing: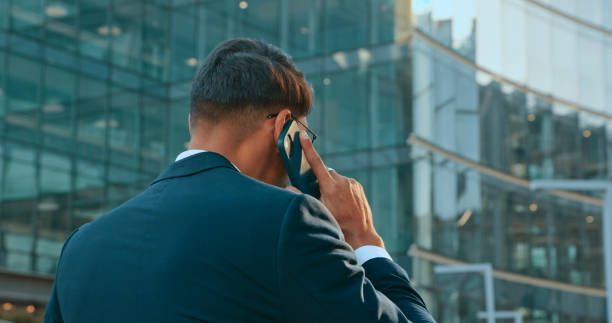 Networking and marketing are crucial components for the growth and success of your construction business in Ontario. Building a strong network and implementing effective marketing strategies helps to connect you with potential clients, establish your brand, and secure new projects. Here are some key steps for networking and marketing your construction business:
Create a Professional Brand Identity: Develop a professional brand identity, including a logo, website, business cards, and other marketing materials. A cohesive and visually appealing brand image will help establish credibility and professionalism in the construction industry.
Build an Online Presence: Create a website that showcases your construction services, past projects, client testimonials, and contact information. Maintain active profiles on social media platforms such as LinkedIn, Instagram, and Facebook to engage with your audience and share valuable content.
Attend Industry Events: Participate in construction industry events, trade shows, and networking functions. These events offer opportunities to meet potential clients, industry peers, suppliers, and other stakeholders.
Join Construction Associations: Join local and regional construction associations and organizations. Membership in these groups provides access to industry resources, networking events, and potential project leads.
Utilize Referral Marketing: Encourage satisfied clients to provide testimonials and refer your construction business to others. Word-of-mouth recommendations are very potent in marketing.
Showcase Past Projects: Feature successful construction projects on your website and in marketing materials. High-quality photographs and descriptions of completed work can demonstrate your expertise and capabilities.
Offer Educational Content: Provide valuable educational content related to construction on your website, blog, or social media platforms. This could include construction tips, safety guidelines, industry trends, and insights to position yourself as an industry expert.
Utilize Local SEO: Optimize your website for local search engine optimization (SEO) to increase your visibility in online searches. Include location-specific keywords on your website and claim your Google My Business listing.
Engage in Online Advertising: Consider online advertising to reach a broader audience and attract potential clients actively seeking construction services.
Collaborate with Other Professionals: Build relationships with architects, real estate agents, engineers, and other professionals in related fields. Collaborations and referrals from these partners can lead to new opportunities.
Stay Active and Consistent: Consistency is key in marketing and networking. Continuously engage with your audience through social media, emails, and other channels. Attend networking events regularly to maintain and expand your professional connections.
Step 7: Equipment and Suppliers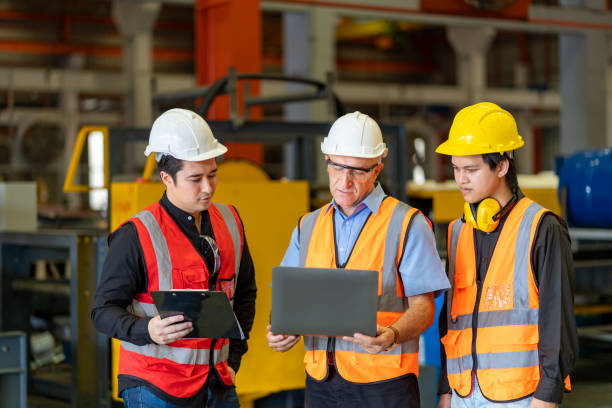 Having reliable equipment and suppliers is essential for the smooth operation and successful completion of construction projects in Ontario. Choosing the right equipment and establishing strong relationships with reputable suppliers will positively impact your construction business's efficiency and overall performance. Here are some key considerations for equipment and suppliers:
Equipment Needs Assessment: Evaluate the specific types of construction projects you plan to undertake and identify the necessary equipment to complete them. Consider the equipment's size, capacity, and capabilities needed for your projects.
Purchase vs. Rent: Decide whether purchasing or renting certain equipment is more cost-effective. For frequently used equipment, purchasing may be a better long-term investment. However, for specialized or occasional use, renting might be more practical.
Quality and Safety Standards: Prioritize high-quality equipment that meets safety standards and regulations. Safe and reliable equipment reduces the risk of accidents and ensures efficient project execution.
Maintenance and Support: Choose equipment from manufacturers or suppliers offering maintenance support and spare parts. Proper maintenance and repairs are crucial to prolonging the lifespan of your equipment.
Negotiate Pricing and Terms: Negotiate pricing, payment terms, and warranties with equipment suppliers. Building strong relationships with suppliers may lead to more favorable terms and pricing in the long run.
Supplier Reliability: Partner with reliable suppliers who consistently deliver timely materials and equipment. Timely deliveries are essential to avoid project delays and maintain your construction schedule.
Local Sourcing: Whenever possible, source materials and equipment locally to reduce transportation costs and support the local economy.
Supplier Diversity: Avoid relying on a single supplier for critical materials or equipment. Diversifying your suppliers can protect your business from potential disruptions in the supply chain.
By investing in high-quality equipment and partnering with reputable suppliers, your construction business can enhance productivity, reduce downtime, and deliver projects more efficiently. Building strong supplier relationships can lead to preferential treatment, cost savings, and better support throughout your construction endeavors.
Step 8: Quality Control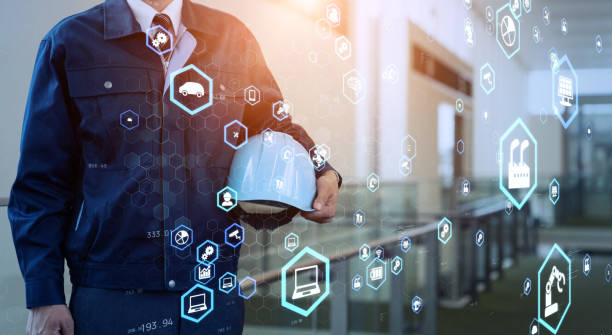 Quality control is a crucial aspect of construction project management in Ontario. It involves a systematic process to ensure the construction meets the specified standards, requirements, and client expectations. Implementing effective quality control measures helps prevent defects, errors, and rework, leading to a successful and satisfactory project outcome.
You must establish quality standards by clearly defining the quality standards and requirements for the construction project. This includes technical specifications, building codes, industry standards, and additional client-specific expectations.
Conduct inspections and tests at various stages of the construction process and assign qualified and experienced personnel to oversee quality control efforts.
If any non-conformance or defects are identified during inspections or tests, document them thoroughly and promptly take corrective actions to address them.
Also, review quality control processes and outcomes regularly to identify areas for improvement. Strive for continuous improvement in quality management practices.
Step 9: Compliance with Environmental Regulations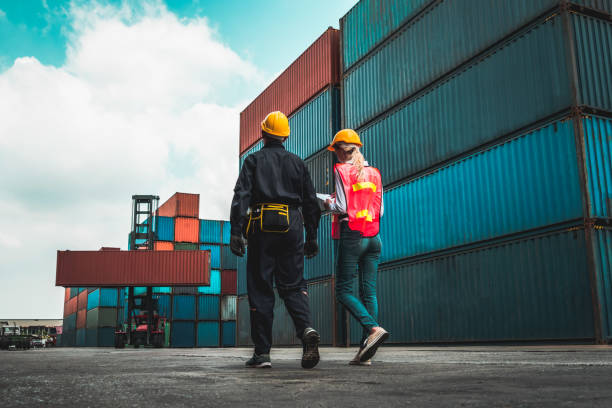 Compliance with environmental regulations is a critical responsibility for construction businesses in Ontario. Adhering to environmental laws and regulations helps protect the environment, conserve natural resources, and minimize the impact of construction activities on surrounding ecosystems.
Non-compliance with environmental regulations can lead to legal penalties, fines, project delays, and damage to your construction business's reputation. You demonstrate your commitment to responsible construction practices and contribute to a sustainable future by taking proactive steps to ensure environmental compliance.
Step 10: Health and Safety Compliance: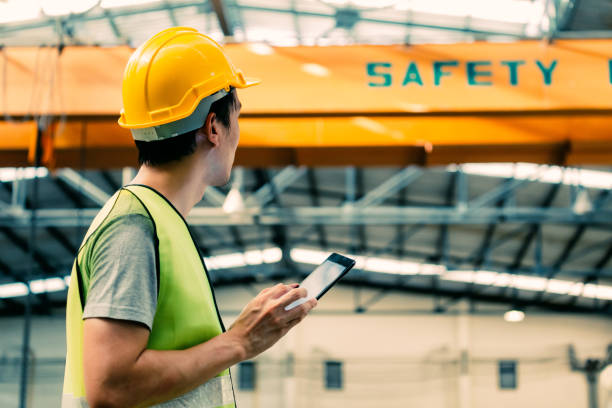 As you run your construction business in Ontario, you must ensure it complies with Health and Safety laws. Health and safety compliance is paramount in the construction industry to protect workers, clients, and the general public from hazards and accidents.
You must familiarize yourself with the Occupational Health and Safety Act, which outlines Ontario's legal requirements for workplace health and safety. The Act covers various topics, including worker rights, employer responsibilities, and the duty to provide a safe working environment.
Remember that compliance with health and safety regulations is not just a legal requirement but also a moral obligation to protect the well-being of everyone involved in your construction projects. Non-compliance can result in serious consequences, including fines, work stoppages, and reputational damage. Invest in a strong health and safety program to create a productive and safe work environment for your construction business.
Here are some reasons you can go through for more information about starting a construction business in Ontario.
Government Resources
Industry Associations